WE HELP COMPANIES TO ACHIEVE
THEIR POTENTIAL ON MARKETPLACES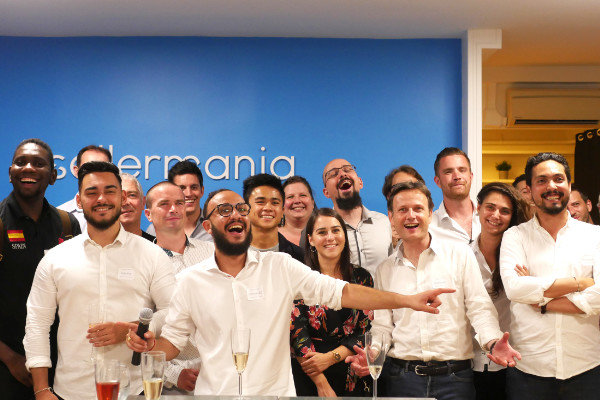 Combining expertise and innovation, Sellermania offers its clients a platform to develop their activity on marketplaces.
Our site is both a feed manager and a marketplace optimization software that allows you to develop your merchant activity on the marketplaces.
Our platform allows merchants to publish their products on different marketplaces such as Amazon, Cdiscount, Fnac, Rakuten, Darty and many others, and centralize all the orders they can receive from these marketplaces in a single interface.
Features such as stock synchronization between marketplaces, award winning dynamic Market First pricing, the optimization of product feeds make a real difference in the turnover of sellers on a daily basis.
Our software offer, without commissions, transparent and by subscription, allows to centralize the activity, to optimize the sales on the marketplaces.
It is aimed both at merchants looking for a successful feed management solution, and at merchants who do not have a feed and wishing to develop their sales or save time.
Pioneers and leaders in France, alumni of Amazon, we are passionate about technology & innovation, our mission is to provide sellers with the best technological platform for managing marketplaces.
Created in 2005 by Valérie and Stéphane, ex-managers of Amazon France, the initial vision is to offer merchants a software allowing to accelerate the turnover on the marketplaces.
From the start, we offered a platform dedicated to growth on Amazon, in particular thanks to the first dynamic repricing technology on the market.
Other marketplaces were subsequently added: PriceMinister, now Rakuten, eBay, Fnac, Rueducommerce, Cdiscount, and the list has never stopped growing with hundreds of channels available to date.
Innovation is part of Sellermania's DNA, with the aim of offering the best technology and the best service among marketplace management platforms:
Dynamic pricing compared to the competition in 2007, real-time inventory synchronization in 2008, presence in the UK and Germany in 2009, catalog creation in 2010, the Mapper in 2013, price comparators in 2014, Market Prems pricing in 2017, chaining in
2018.
By injecting intelligence and advice into the software, Sellermania becomes the leading marketplace integrator in 2016.
In 2018, Sellermania unveils its new support and complete outsourcing offer within its agency.
In 2020, launch of V3, third generation of the software, including the multi-marketplaces product sheet, and extended international capacities.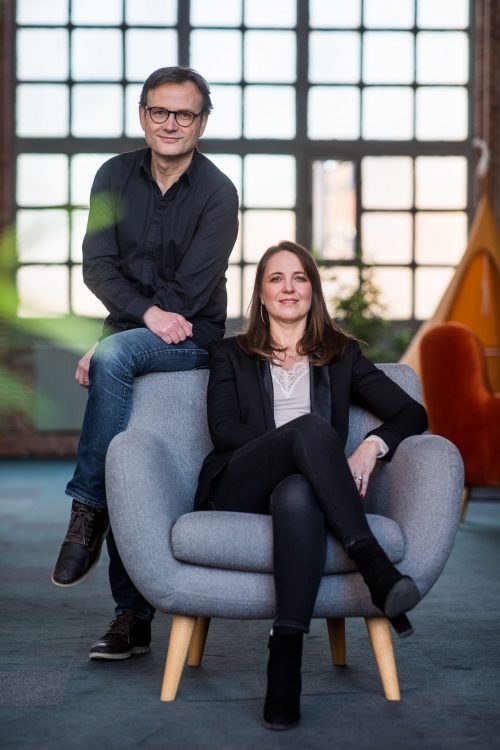 Innovation, pleasure, passion and commitment. We remain a human-sized and independent company, despite our strong and continuous growth. Our success is based on our solution, our values and above all on our teams, based in Paris, in the heart of the Silicon Sentier and in Nantes.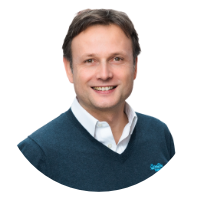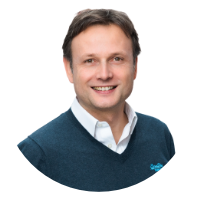 Cornell University (MBA), Stéphane was General Manager Books, Video Games Software and Amazon Marketplace in France in 2000. In 2004, he was Marketing Director of ChâteauOnline, then he co-founded Sellermania with Valérie in 2005.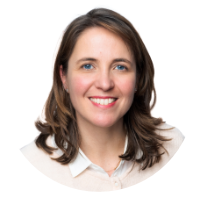 With a degree in engineering from IAG and Cornell University (MBA), Valerie is a financial analyst at Nordstrom, then Amazon analyst and product manager in 2000. She co-founded Sellermania with Stéphane in 2005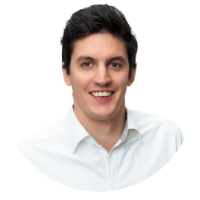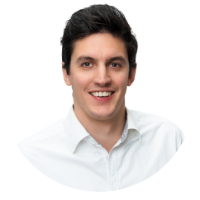 Sylvain holds a Master's degree in Marketing Strategy and joined Sellermania in 2012 as Customer Success. Sylvain is responsible for the management of the product, guarantor of its perpetual evolution.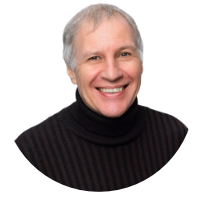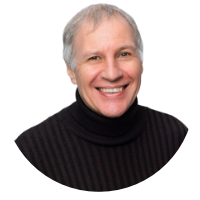 Sellermania Services Director
CTO of Victoire Multimedia (group
LVMH) from 1991 to 2000, he joined Amazon France as IT and Website manager. With Sellermania since 2011, as quality and service manager.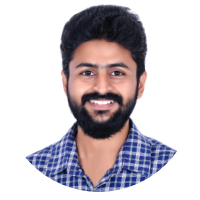 After 10 years in development in global groups, Krishna joined Sellermania in 2013, where he supervises the quality teams.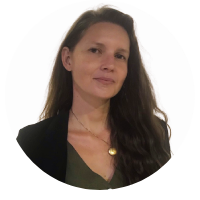 Graduated with a Research Master in Economics, formerly a PhD student in International Finance, Celine joined the Integration team in 2018.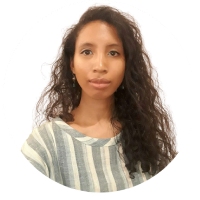 A former business school graduate (MIM) and a graduate of the University of Sherbrooke (M. Adm), she joined Sellermania's Integration team in 2017 to support new users of the software.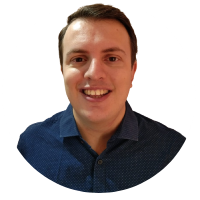 Customer Success Excellency
A former business school graduate, Pierre-Luc joined Sellermania's Support team in 2018. Today, he works to strengthen Sellermania's good e-reputation.