PROFIT FROM OUR MARKETPLACE EXPERTISE
Discover our guides, white papers and analyses available to guide you and help you succeed in the marketplaces jungle (in French).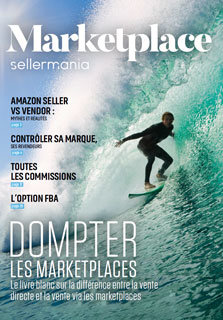 WHITE PAPER – RIDE THE MARKETPLACES WAVE
Understand the difference between direct selling and selling through marketplaces
7 of the top 10 French sites are profiting from the success of selling on marketplaces. What about you ?
We explain in this white paper the differences and advantages of the two types of sales program on marketplaces: retail sale (Amazon Vendor) and sale through marketplaces (Amazon Seller).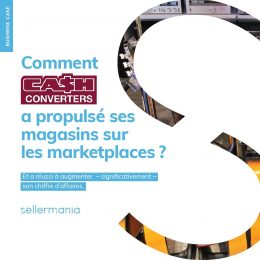 CUSTOMER STUDY – CASH CONVERTERS
How did Cash Converters launch their 50 stores on the marketplaces?
How to harmonize and synchronize the daily stocks of 50 stores as well as an e-commerce site? How to integrate marketplaces into a global strategy while leaving autonomy to each store? How to significantly increase your turnover and be awarded at the Ecommerce Trophies 2019? Find the answers in our Case Study.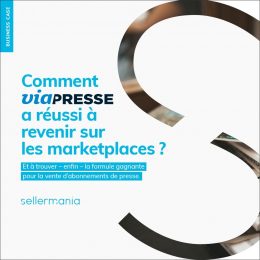 CUSTOMER STUDY – VIAPRESSE
How did Viapresse manage to reclaim its position on marketplaces?
How to sell an intangible and non-categorized offer on marketplaces? How to manage a deceptive user experience? How to be successful on Amazon while the account is suspended !? So many questions and challenges for the historical player in online subscriptions …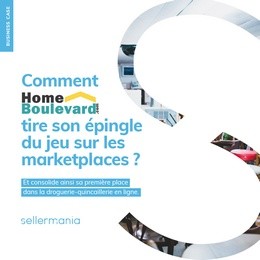 CUSTOMER STUDY – Home BOULEVARD
How does Home Boulevard handles challenges on marketplaces?
Consolidate its leading position in online drugstore-hardware, index/optimize its large catalog on marketplaces, increase its turnover, centralize the activity … these were some of the goals and challenges we adressed for Home Boulevard.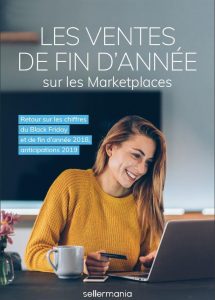 WHITE PAPER – END OF YEAR SALES
How to anticipate your end-of-year sales thanks to the lessons learnt from 2018?
Sellermania analyzed the variations in sales volumes, from Black Friday 2018 to December 31, of 400 representative sellers on the marketplaces. What are the key lessons to be learnt for successful send of the year sales?
WHITE PAPER – BECOMING INVINCIBLE FACING AMAZON
The know-how rulebook in the event of closure or suspension of an Amazon account
Amazon account closures and suspensions affect all e-merchants, regardless of their size. And once closed – or suspended, it will take a minimum of 3 weeks to reactivate an Amazon account.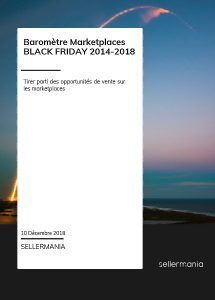 BAROMETER – BLACK FRIDAY ON THE MARKETPLACES, 2018
Trends and opportunities for marketplace sellers
70% of French people interrogated consider Black Friday to be an unmissable event.
Discover our analysis of this extraordinary day in turnover and sales volume online. What is the impact on orders, categories, the average cart? What lessons can be learnt to better prepare for the next one?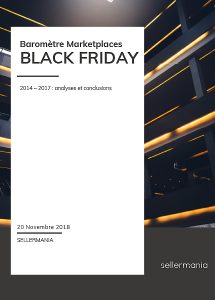 BAROMETER – BLACK FRIDAY ON THE MARKETPLACES, 2014-2017
Retrospective and analysis
Don't miss out and get on the online Black Friday train. Discover our analysis on the evolution (or shall we say explosion?) since 2014, of the average cart price, of best performing categories, the marketplaces that monopolize the podium and of course the impact on the sellers' businesses.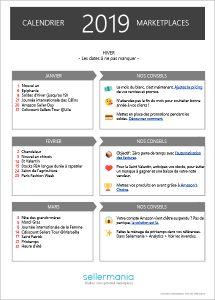 2019 marketplaces ACTION calendar
Don't miss any more marketplace meetings and highlights, plus exclusive tips and advice each month. Plan with confidence all your commercial actions for 2019.