GET STARTED ON SHOPPING ACTIONS
Sellermania offers you your integration on Shopping Actions, Google's new e-commerce experience, until October 15, 2019.
Since 2005, Sellermania has supported sellers and brands wishing to approach marketplaces. Combining technology and expert service, Sellermania guides you, deploys your products, manages your sales and your marketplace activity, in order to help you sell better, in the right place, at the right time.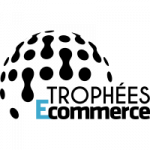 Subscribe to the offer
Fill out the form below to have a marketplace expert contact you shortly.