HOW TO SELL BETTER ON LEROY MERLIN?
How can I sell better on Leroy Merlin?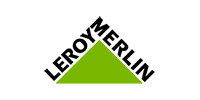 Want to increase your sales on the Leroy Merlin marketplace?
Leading French retailer of products for the home, DIY and gardening. It isone of the leaders in this field in France.
This marketplace has created an ecosystem with the sale of products, services and expert advice for interior design and renovation.
Here are a few professional tips to help you understand how the Leroy Merlin marketplace works.
Using Sellermania to develop your sales at Leroy Merlin
Sellermania is fully compatible with the Leroy Merlin platform. Our solution enables you to publish your catalog, manage your orders and carry out repricing in one or more marketplaces.
Everything is done in Sellermania so that you can manage your inventory centrally.
Sellermania is the only flow manager that synchronizes stocks and optimizes prices.
Selling tips for Leroy Merlin: Required fields
As with all marketplaces, specific information is required. At Leroy Merlin, this means :
Indicate the warranty in your inventory: a short sentence, the number of months of warranty offered.
Indicate delivery time: another short sentence that can make all the difference to the buyer.
Selling tip for Leroy Merlin: Win the buy box
With Sellermania, you can benefit from a repricing tool on Leroy Merlin and more than 40 Mirakl marketplaces:
define your price limits for each SKU

set your pricing strategy

a

utomatize the calculation.
A repricing tool means you can quadruple your sales on the marketplace.
Sellermania provides a sales platform to ensure the level of quality demanded by Leroy Merlin:
Manage your orders precisely with your e-commerce site:
PrestaShop, Magento and API modules available

P

rovides a comprehensive online platform

(order confirmation / cancellation, sending tracking numbers, etc.)
Our solution also integrates the Bricoman B2B marketplace, and the local Leroy Merlin of Spain, Italy and Portugal available for Leroy Merlin sellers.
Exclusive: Market First to get the Buy Box from the Leroy Merlin marketplace
Our platform is the only one with a pricing strategy to obtain the "buy box" on Leroy Merlin. Once set up, Market First pricing will automatically recalculate your prices to enable you to obtain the " buy box " for all your inventory, without compromising your profitability.