Sellermania: the comprehensive platform for managing marketplaces
We offer marketplaces sellers a complete platform to develop their business. 
Our platform is both a feed management and an optimisation software that allows you to grow and improve your service on marketplaces.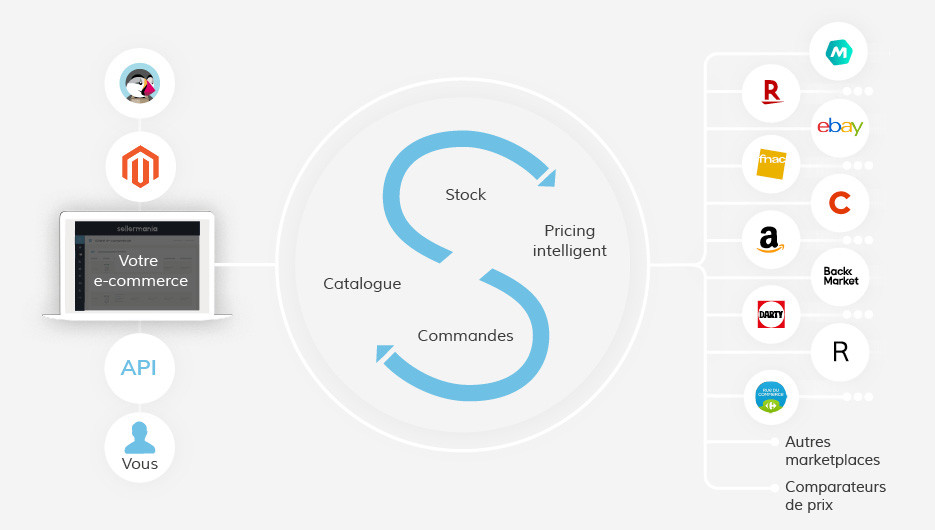 Special Cdiscount Newsletter offer! If you subscribe before 30 April 2022, you can choose one of the following options: 
Repricing of Cdiscount,
Octopia fulfillment synchro of stocks,
Pack of 200 monthly orders, 
An additional marketplace,
Smart Chain.
Sellermania is particularly interesting if you wish to sync stocks between your system and Cdiscount, or across various marketplaces.