Sell better on Back Market
Boost your sales on the Marketplace Back Market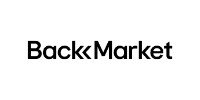 Increase your sales on Back Market
Back Market has made a name for itself in the resale of the refurbished items,, alternative consumption in electronics, high tech and household appliances. Back Market allows professionals to sell durable devices, refurbished by experts .
Before discussing the specifics of the Back Market marketplace , here are some tips from professionals to understand how Back Market works.
Pro tip on Back Market: Optimize your inventory
Successful Marketplace sales on Back Market begins with a good knowledge of the states available on Back Market.
Sellermania's contributions to better manage and develop your sales Pro Marketplace Back Market
Sellermania is compatible with these states to allow you to publish your offers on the Back Market (and on the other marketplaces you manage).
Everything is done in Sellermania so that you can manage your inventory centrally.
Pro tip on Back Market: Mandatory fields to publish on Back Market
As with all marketplaces, there is specific information to provide, especially for professional sales of refurbished products. At Back Market, this includes:
Add "warranty" to your inventory : minimum 6 months for Back Market;
Customize your "item note" : information on the details of your offer, eg: "supplied without controller";
Note: Back Market mainly manages its product catalog on the basis of Back Market identifiers ( Back Market ID ), rather than with the EAN (bar code). You can retrieve this information from Back Market support.
Sellermania is fully interfaced with Back Market and fulfills all the needs of the product feed, including:
The guarantee of the item
The seller comment
We also integrate the Back Market ID in Sellermania so that your offer is published on the correct product page.
Check out some of the other features.
Pro tip on Back Market: Win the buy box
Unlike other marketplaces, in order to sell on Back Market, your offer must have the " buy box ".
On each product sheet, only the offer with the "buy box" is visible to the buyer .
From the Back Market back office , you can manually modify your price according to the recommendation of the "buy box" system, within the limit of once per hour (restriction imposed by the marketplace).
Sellermania Exclusive: "Market First" enables sellers to win the Back Market Buy Box
Our platform is the only one to have a pricing strategy to win the "buy box" on Back Market. Once configured, the Market First pricing will automatically recalculate your prices to allow you to obtain the "buy box". A true game changer.
Pro tip on Back Market: Keep an eye on your stocks
Especially when selling refurbished products, competition is fierce and you have neither the time nor the space to make inventory management errors .
You need a Management system perfectly integrated with Back Market, in order to manage your activity as closely as possible, from A to Z:
Intelligently manage your stocks : automatically reduce when selling elsewhere
Adjust your selling prices automatically based on buy box requirements
Automate management of your orders and save time, print invoices
Speed up updates to Back Market
Sellermania provides a tool that takes your Back Market business to the next level
For example, when an order is placed on the Back Market marketplace, it appears in the Sellermania interface. Sellermania then automatically adjusts stocks on other marketplaces. This reduces errors, improves performance, and at the end of the day, increases sales.
If you have an e-commerce site, Sellermania allows you to manage your stock updates. Plug your product feed on Sellermania directly and automate your stock updates.
Everything is done in Sellermania so that you meet the objectives given by Back Market.