Sell better on the marketplace Rakuten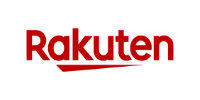 Increase your sales on Rakuten 
Since its takeover in 2010 by the Japanese Rakuten, the former PriceMinister marketplace has introduced a whole series of features to help sellers develop their businesses.
Historically very oriented towards the sale of multimedia products, Rakuten has a more diversified catalog, thanks professional sellers from accross the board (name brands, big chains and regular stores).
Pro tip on Rakuten : Manage your inventory effectively
Your customer service must be fast and irreproachable, thanks to:
Optimized and ultra-efficient inventory management
Fast order processing that is well interfaced with your systems
Relevant referencing
Sellermania for order management:
Allows precise integration from your existing e-commerce site (with Prestashop or Magento module) 
Provides a complete online platform for order confirmation / cancellation, sending of tracking numbers, etc.
We provide you with a tool ensuring a stable level of services required by Rakuten.
With the help of standard, customizable e-mails available with dynamic fields (product name, order number, buyer's address, etc.), sending your customer's invoice in PDF or request an evaluation has never been so easy.
Pro tip on Rakuten: Consolidate your inventory
Successful Marketplace sales on Rakuten are based on optimum referencing of your offers.
Manage your stocks smartly : ensure all sku names (sku, your reference for managing your stocks) are uniform between your different Marketplaces.
Verify state equivalences : new, used or refurbished items can be sold on marketplaces, but each platform can impose their definitions for used or refurbished states.
Decide on shipping costs : (included, offered or not) for more visibility for your buyers
Provide a comment : like a seller note about the offer.
Sellermania facilitates your daily inventory management 
With your sku's details appearing easily in the inventory, you may manage your offers price and quantities, as well as add a seller comment, which will appear on the order's invoice (a great help at reducing disputes).
Sellermania also offers The Sellermania Chaining option, a useful tool allowing you to link several skus together for a unified stock management.
Boost your sales on Rakuten: Set the right price according to the competition
When determining your selling price, you need to consider  :
The purchasing price
Commissions of the marketplace
Your margin
Shipping charges (to be configured on your Rakuten account)
Competition
Sellermania introduces Market First, the most successful automated repricing tool on the market
You set your price points between which the calculated selling price may vary (margins of variation)
You set up a pricing strategy to apply
Once configured, the Market First pricing goes to automatically recalculate your prices for you, and this for all your authorized inventory.
How does it work ?
All skus in your in-stock inventory are subject to price calculation
Our system captures marketplace information (eg: competitors on Rakuten) based on the EAN
The rules of the strategy you chose apply (ex: align your price at -1 cent compared to your best competitor)
Frequent questions about the marketplace Rakuten
Sell on Rakuten
This obviously depends on the complexity of what you want to do. 
If you start directly on marketplaces, there is no delay . From the moment your account is opened, and you have passed the step " Verification / KYC », You can start selling on most marketplaces like Amazon, Cdiscount, Fnac, Rakuten, eBay … For some marketplaces, you will need an interface via an integrator: La Redoute, Rueducommerce, Spartoo …
If you want to interface your website and manage it via flows, the easiest way is to go through an integrator. It will take time to integrate, aiming to adapt your feed to what is necessary to sell on marketplaces. The times for this stage range from 1 day to several weeks, sometimes several months. depending on the complexity of what you want to do, the quality of your catalog, your ability to export the mandatory attributes required by marketplaces.
Time to implementation of sales on marketplaces depends on several factors:
Depending on the marketplace chosen, the reactivity time can vary greatly
The complexity of your situation can be a source of time to anticipate
If you have a website with a product feed to distribute on marketplaces, you must already know if the item sheets are already created on the marketplaces, or if they will have to be created.
To check if your products are already referenced, all you have to do is look for the EAN code of your products on the marketplaces.  If you find them, it means that the item file is already referenced. Otherwise, it will have to be created.
If your products are already listed, it's easier, and in a few days your feed can be configured to be sent to marketplaces. The sale of your products on marketplaces can then go very fast.
Avec notre solution Sellermania, vous pouvez démarrer instantanément et en toute autonomie si vous êtes dans les cas les plus simples. Si vous avez besoin d'accompagnement et n'êtes pas certain de votre besoin, nos Account Managers sont là pour répondre à vos questions. Nous étudions votre projet, et vous accompagnons pendant toute la phase d'intégration, jusqu'à ce que vous soyez opérationnel sur les marketplaces. 
Rakuten takes 3 types of fees associated with a sale:
Subscription
The Commission
Management fees
For more information, you can read our article " Commissions by marketplaces ".
Rakuten provides marketing levers to promote your offers:
Rakuten ads
The seller can promote products via the Rakuten marketplace but also via Facebook and other partners such as Critéo.
It is a system based on a CpC from 0.20 € / click . The budget is set by the seller on a monthly basis.
Rakuten Point
The buyer can benefit from discounts without lowering the face price of the product. Ads benefiting from Rakuten Point are automatically highlighted.
Rakuten Coupons
It is a reduction coupon valid on the advertisements of the seller.
The seller can benefit from visibility via Rakuten newsletters and the most visited pages of the site.
Rakuten Corner
Space dedicated to the seller's offers, these are Shop in Shop hosted by Rakuten which allow sellers and brands to reproduce the customer experience within the Rakuten platform.