Sell better on the marketplace Rakuten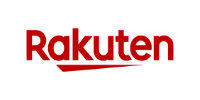 Increase your sales on Rakuten 
Since its takeover in 2010 by the Japanese Rakuten, the former PriceMinister marketplace has introduced a whole series of features to help sellers develop their businesses.
Historically very oriented towards the sale of multimedia products, Rakuten has a more diversified catalog, thanks professional sellers from accross the board (name brands, big chains and regular stores).
Pro tip on Rakuten : Manage your inventory effectively
Your customer service must be fast and irreproachable, thanks to:
Optimized and ultra-efficient inventory management
Fast order processing that is well interfaced with your systems
Relevant referencing
Sellermania for order management:
Allows precise integration from your existing e-commerce site (with Prestashop or Magento module) 
Provides a complete online platform for order confirmation / cancellation, sending of tracking numbers, etc.
We provide you with a tool ensuring a stable level of services required by Rakuten.
With the help of standard, customizable e-mails available with dynamic fields (product name, order number, buyer's address, etc.), sending your customer's invoice in PDF or request an evaluation has never been so easy.
Pro tip on Rakuten: Consolidate your inventory
Successful Marketplace sales on Rakuten are based on optimum referencing of your offers.
Manage your stocks smartly : ensure all sku names (sku, your reference for managing your stocks) are uniform between your different Marketplaces.
Verify state equivalences : new, used or refurbished items can be sold on marketplaces, but each platform can impose their definitions for used or refurbished states.
Decide on shipping costs : (included, offered or not) for more visibility for your buyers
Provide a comment : like a seller note about the offer.
Sellermania facilitates your daily inventory management 
With your sku's details appearing easily in the inventory, you may manage your offers price and quantities, as well as add a seller comment, which will appear on the order's invoice (a great help at reducing disputes).
Sellermania also offers The Sellermania Chaining option, a useful tool allowing you to link several skus together for a unified stock management.
Boost your sales on Rakuten: Set the right price according to the competition
When determining your selling price, you need to consider  :
The purchasing price
Commissions of the marketplace
Your margin
Shipping charges (to be configured on your Rakuten account)
Competition
Sellermania introduces Market First, the most successful automated repricing tool on the market
You set your price points between which the calculated selling price may vary (margins of variation)
You set up a pricing strategy to apply
Once configured, the Market First pricing goes to automatically recalculate your prices for you, and this for all your authorized inventory.
How does it work ?
All skus in your in-stock inventory are subject to price calculation
Our system captures marketplace information (eg: competitors on Rakuten) based on the EAN
The rules of the strategy you chose apply (ex: align your price at -1 cent compared to your best competitor)