Marketplaces feed management
MARKETPLACES FEED MANAGEMENT
Maximize your presence on marketplaces while minimizing the time spent
Choose a "Platform" type feed manager
When it comes to marketplace feed management, all feed managers are not created equal. Feed managers of the "Platform" type, like Sellermania, go further than pure feed management, and add advanced features to perform on marketplaces. These are two different ways of looking at selling on marketplaces. Learn more about these differences.
Our 15 years of experience in marketplaces has enabled us to adapt our platform to enable the  merchant's success on marketplaces : feed, synchronization of stocks, orders, pricing, matching …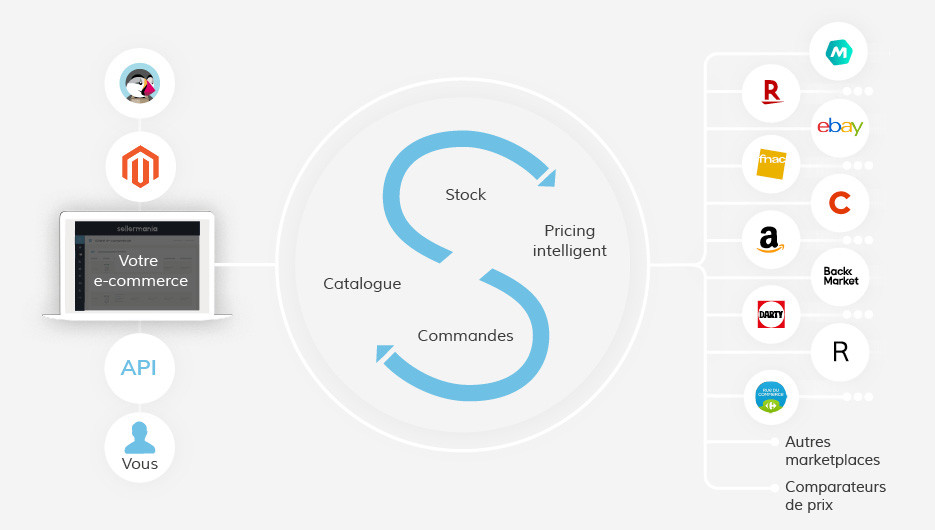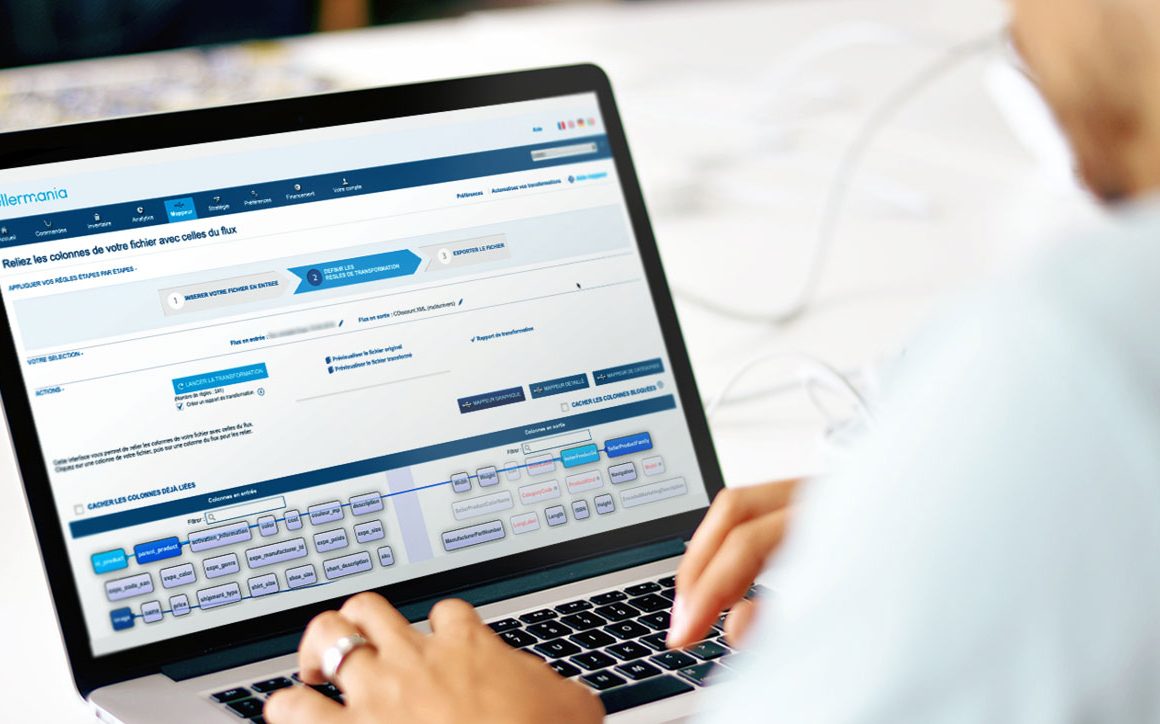 Adapt your product feed automatically
Flexibility: The Sellermania Mapper is a feed management software, patented solution, which allows you to adapt your file or feed to the finest requirements of all marketplaces. See the Mapper as a gigantic macro, which will transform your data to match marketplace's categories, map your product attributes to marketplaces' requirements, clean up your catalog, until it is exactly compatible with the marketplaces.
The power of the Mapper allows, with its 50 tailor-made functions, to adapt to almost any situation and send your product feed to marketplaces, shopping engines, retargeting …
Matching and product creation
Whether your products are already listed on marketplaces (matching) or not yet (creation), Sellermania's software allows you to easily list your catalog, thanks to its marketplace feed management solution.
If you do not own a feed, you can easily list your items directly from the interface. "The EAN finder" immediately shows you the product reference number on each marketplace.
The  creation's second to none flexibility enables to adapt to virtually any case, whether you have one or more feeds.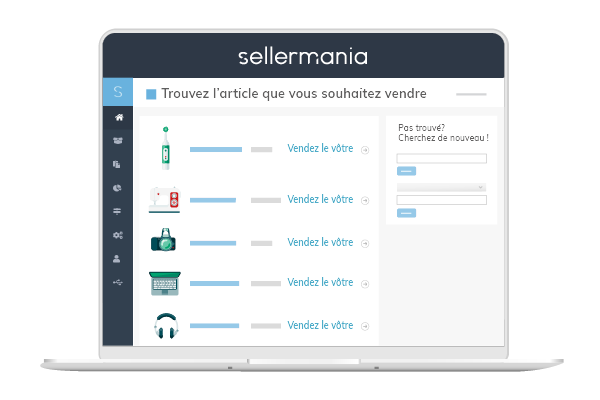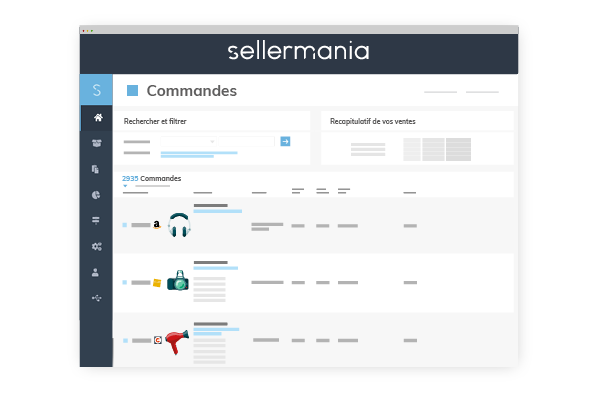 With or without website
If you have a website , you can easily connect it to Sellermania, so that products added to your site are automatically transmitted to marketplaces. Stocks are constantly synchronized between your site and all marketplaces.
If you don't have a site , consider Sellermania as a multi-marketplace "Seller Central" one-stop shop. The interface allows you to easily manage all your marketplaces activity: adding products, managing stocks, managing orders, importing / exporting files, etc.
Automate and save time
Automate inventory updates, prices, file uploads and exports. Sales made on one marketplace automatically reduce inventory on all other marketplaces. As a result, your stocks are up to date everywhere.
Automatically retrieve orders from your website, export them to your logistics, automatically transmit order tracking numbers.
Our APIs allow you to fully automate the sales cycle, in real time.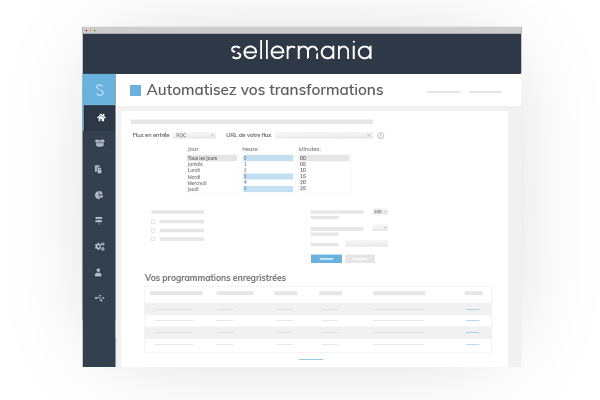 Learn more about optimizing your Marketplaces sales
Would recommend to a friend
Are satisfied or very satisfied