Centralized management of marketplace orders
Centralized management of Marketplace orders
A decisive challenge: to save time and have up-to-date stocks
As professional seller on marketplaces , you know what is at stake in order management. As distribution of catalogs and repricing , order management is one of the pillars of activity on marketplaces.
With the Sellermania solution :
Order management no longer takes time
And your stocks are updated on all marketplaces in a few minutes
A complete Marketplace order management tool
Sellermania's order manager automatically collects your orders and allows you to process them from A to Z:
automatic acceptance of orders,
mass confirmation with the various marketplaces, in a single operation,
printing invoices with VAT,
management of VAT on margin,
mass insertion of tracking numbers,
sending a confirmation email to buyers with a link to the invoice,
annotation of orders,
retrieval of a lot of additional information (titles, EAN, category, status, ad comment … ",
And many other details designed to save you time and reduce processing errors.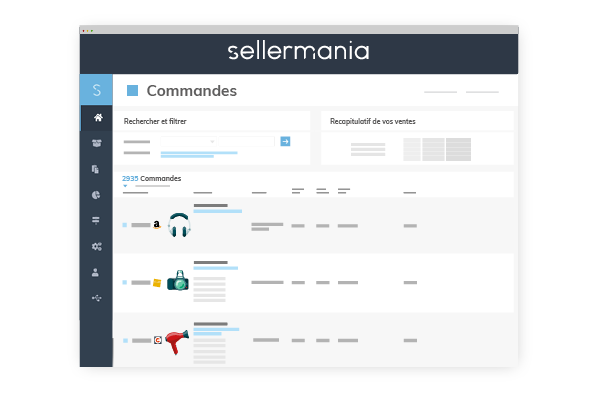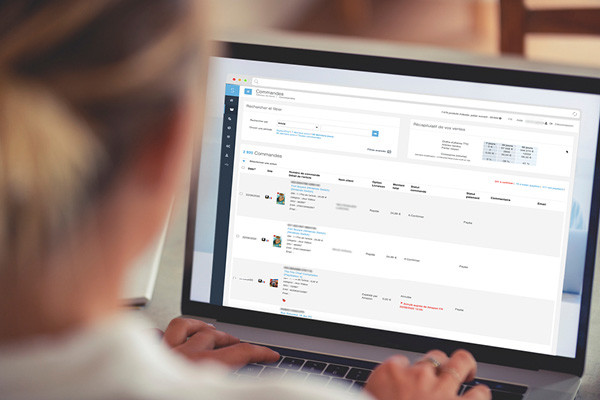 Stock synchronization: your winning asset
Most other feed managers synchronize stocks late. You collect the orders via your website, which reflects the update of stocks sometimes several hours later. This method is incompatible if you want to last on marketplaces, because they expose you to making sales on non-stock products.
At Sellermania, stock is instantly updated on all marketplaces as soon as an order integrates our systems. This way you totally minimize the risk of making a duplicate sale. Many sellers choose us for this reason.
Prestashop, Magento, API modules
Download our Prestashop module, 1.4 to 1.7 compatible, or our Magento module (1.9 and 2.0), and manage your marketplaces directly from your website. Orders are integrated automatically, and enter into your usual management cycle.
If your site is under another techno, APIs allow you to retrieve or confirm your orders, update your stocks easily.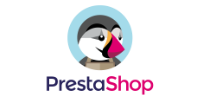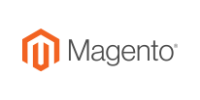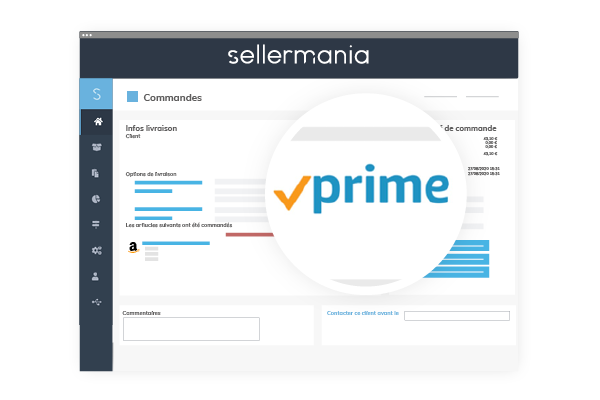 Full integration with "Fulfilled by Amazon" and "Fulfilled by Cdiscount"
Retrieve "Fulfilled by Amazon" (FBA) and "Fulfilled by Cdiscount" (FBC) orders directly in the correct status.
Have your orders from other marketplaces shipped by Amazon, automatically: our order manager retrieves your order from marketplace X, sends it to Amazon, retrieves the response from Amazon, then confirms it to marketplace X with the tracking number d 'Amazon. All this automatically and without any intervention on your part. It is multi-site FBA management.
Multi-site FBA management is a huge time saver, and getting started is very easy.
To go further in the optimization of sales Marketplaces
Would recommend to a friend
Are satisfied or very satisfied