SOFTWARE FOR SELLING ON Amazon Marketplace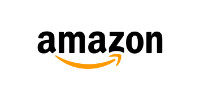 The starting point
You have products to sell and you are looking to grow your sales. How to sell on Amazon?
Do you already sell on Amazon? Or you plan to do so?
Our feed management software for Amazon, designed by former Amazon executives, is made to perform on the Amazon marketplace. It is perfectly integrated with the Amazon and allows you to sell your products, manage your orders, change prices according to the competition and many other features.
Sellermania is arguably the most complete and best-interfaced Amazon sales software on the market.
By connecting your Sellermania account to Amazon and you will be able to sell on several sites, other than Amazon, to interface your e-commerce site if you have one, to mass distribute your products on all sites, to synchronize your stocks between the different sites, to optimize your selling prices, to print your invoices etc. In a nutshell, you will speed up and optimize your selling activity on Amazon.
Want to increase your sales on Amazon?
When you sell on the Amazon Marketplace, Seller Central, competition is tough, often international, and you need to be fully equipped to make your products stand out and make money.
Our solution is a multi-marketplace management platform, both feed manager and optimization platform. Perfectly adapted to Amazon, our marketplace software for Amazon is a kind of multi-marketplace "Seller Central". You simply connect your site to it, or, if you do not have a site, you add your offers directly.
Product creation features allow you to easily and automatically create your products on the Amazon site as soon as they are created on your website.
Repricing features allow you to win buy boxes and therefore increase sales. Many strategies are possible and allow the most experienced and successful sellers to stand out from the competition. 
Your prices will go up when there is less competition. This ensures to gain margin intelligently, instead of remaining unnecessarily priced at too low a price.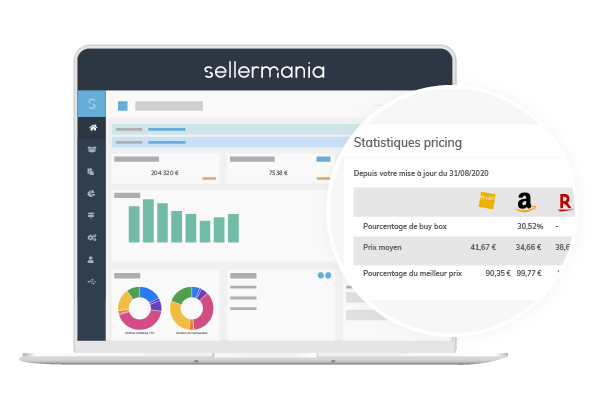 Our customers are merchants who sell on Amazon and other marketplaces and need software to sell on Amazon and automate what they have to do, distribute their products as widely and intelligently as possible.
Do not hesitate to contact us for a demo.
"Fulfillment by Amazon" or ship yourself the orders?
Many sellers use "Fulfilled by Amazon" (aka "FBA"). This option consists of outsourcing logistics and customer service to Amazon.
It has some advantages for sellers:
you don't need to handle logistics and customer service, Amazon does it
the cost is competitive
your product will be better highlighted on the Amazon site
meeting Amazon's performance goals is easier.
"Fulfilled by Amazon" has been shown to have a big impact on revenue.
Sellermania is perfectly integrated with the "FBA" options . For example, our software can have your other marketplaces sales actually dispatched by Amazon. Automatically.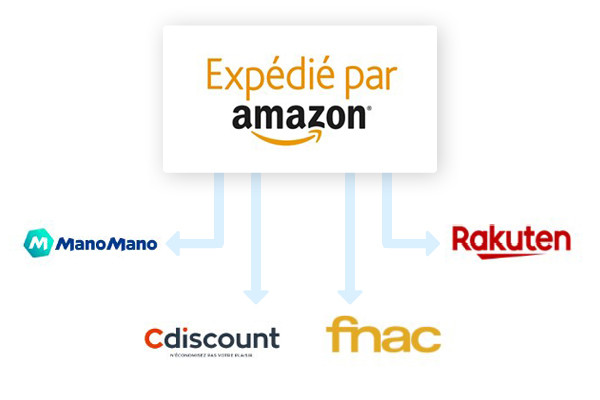 We are the only ones on the market to offer this functionality. A good way to leverage the "locked-in" stock at Amazon.
In addition, Sellermania is directly linked to Amazon warehouses, and your inventory is constantly up to date, as it changes in Amazon warehouses. This ensures that your stocks are always up to date, and therefore have better service on other marketplaces where you offer products that are in physically in stock at Amazon. Exclusive Sellermania.
Manage your inventory effectively and think "customer service"
If you want to be successful on Amazon, you need first and foremost to have a perfect marketplace customer service!
Efficient inventory management
Fast order processing 
Optimized listings
Sellermania's order manager is here to save you time and meet the objectives required by Amazon . Amazon orders integrate very quickly, within minutes. From your Sellermania interface, or from your website, you process them in bulk, export them, load a tracking number file to save time, or print all your invoices at once, to be inserted in the packages.
You can annotate orders from Sellermania. Extremely efficient when you want to take care of your buyers, on a late order for example, and put a reminder to recontact this buyer later. A kind of mini-CRM to ensure a top service to amazon buyers : in this way you can transform an "order that will go badly" into a "great buyer experience, and good seller follow-up".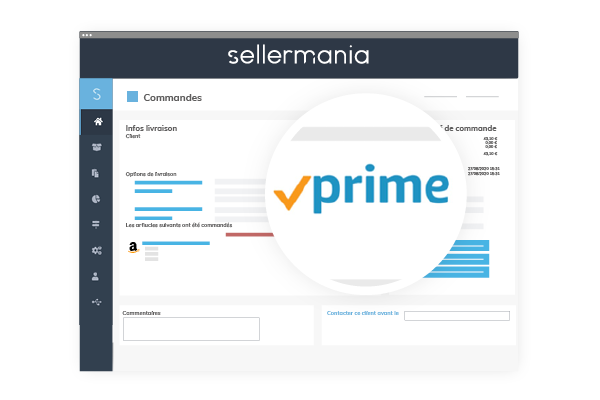 If you are in the "Prime – Seller Shipped" program, you should ship orders very quickly, within the day, and in priority. Your deadlines are counted in hours. Sellermania allows you to manage these orders efficiently. As soon as a Prime order is integrated, it is strongly highlighted in the software, with a color and a logo, you cannot miss it.
For 10 years, we have been developing software for Amazon pro sellers, we take this seriously.
Without taking ourself seriously :). 
Sellermania is a complete tool to manage your sales on Amazon from A to Z, from product listing to order management. This assures you of efficient Amazon sales management.
Minimize defects
You have neither the time nor the room for mistakes. You need a management system perfectly integrated with Amazon, in order to manage your activity as closely as possible, from A to Z.
The first mistake, which can cause your Amazon Account suspension is having wrong stocks. You make a sale on an out-of-stock product and are forced to cancel the sale on Amazon. 
The Sellermania solution for selling on the Amazon Marketplace was originally designed to address this problem. All sales from other marketplaces are integrated into Sellermania, so that as soon as a sale is made on a site, the stock is updated everywhere.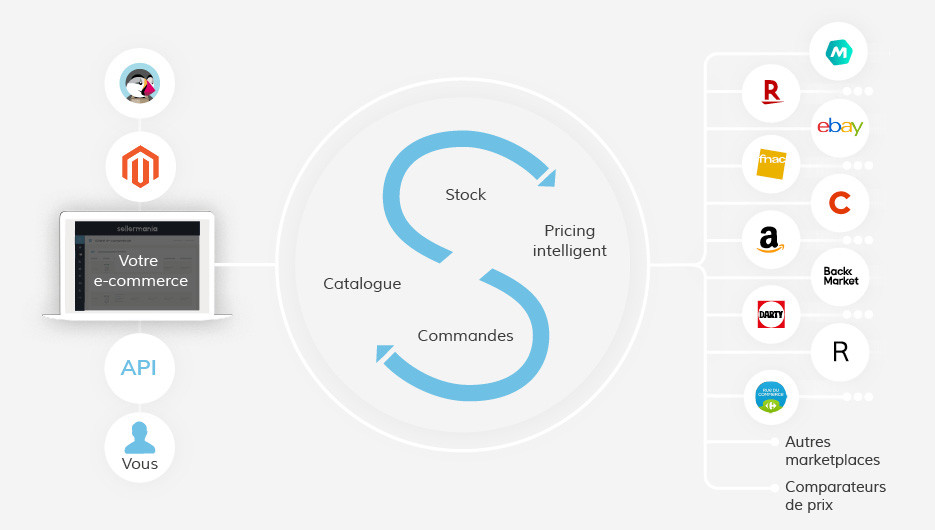 At the same time, sellers send stock updates very quickly to reflect sales that are made elsewhere, in-store or on their site. These updates are done either by file, by feed (if they have a website), by API, or even directly in the interface of the Sellermania site for those who do not have the other possibilities.
Third point, if you use "Fulfilled by Amazon", Sellermania is in constant contact with Amazon warehouses. When stocks vary at Amazon, this allows them to be immediately updated on other marketplaces, and therefore to have better service.
Another point, the Sellermania stock manager informs you when you sell the last part of an item. This is where you usually have to check your stock.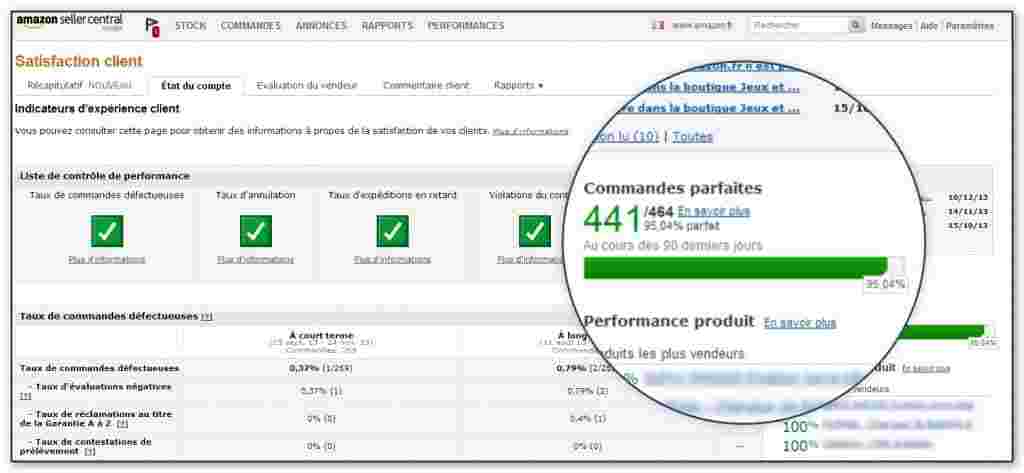 Error handling is visible in Sellermania. In inventory, when your offer is rejected by Amazon, you know it, simply and easily, in front of each product.
This way you minimize errors.
Receive great service if you want to provide great service
You will of course have your own experience, but you will save a lot of time and money with better support.
The software solution and support offered by Sellermania are designed to optimize the sales management and your product catalog on Amazon and other marketplaces .
When you start, for example, you need to connect your catalog, your account, and most of the time, have a number of questions about how it works. Sellermania's "account managers" are there to help and support you.
The tools provided by Sellermania avoid the daunting and time-consuming tasks to allow you to concentrate on your commercial offer. They are aimed at all professional sellers who are looking for software to sell and perform better on Amazon and other marketplaces.
Sellermania's team of Marketplaces specialists
Made up of former Amazon employees and managers, we support you in maximizing your marketplace sales potential on Amazon.
An account manager takes care of your launch under the best possible conditions.
7/7 support answers your questions and helps you when you need it.
Set the right price
Like on the others marketplaces , prices are constantly moving. The major stake is to get the buy box , that is to say the "pole position" on Amazon.
This goes through a constant monitoring of the competition and a permanent adjustment of your prices. You must understand the Amazon commission, and don't forget to factor your margins into your calculations and adjustments.
At Sellermania, we have been developing the Amazon marketplace since the very beginning. Our price adjustment, repricing, was awarded and recognized by the market, and to this day is the fastest that can exist.
You integrate your margins, costs, rules, take into account the competition, the type of products or competition, "Fulfilled by Amazon", And many criteria to dynamically adjust your prices, and ultimately win sales.
99% of our customers who use the pricing functionality claim to develop their turnover thanks to this tool.
Sellermania, marketplace integrator for Amazon for 15 years
Sellermania  is a feed management solution specialized in marketplaces and perfectly suited to Amazon. For a simple reason: the founders of Sellermania are former executives of Amazon. 
For example, Amazon order management via Sellermania  :
manages stocks in real time,
allows precise integration into your ecommerce site,
provides a complete and detailed online interface.
Everything is done in Sellermania for you to meet the objectives given by Amazon Marketplace.