Sell better on the MARKETPLACE CDISCOUNT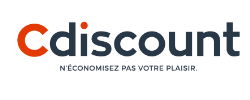 Here are some tips from professionals to understand how Cdiscount works.
Pro tip on
 Cdiscount:
Optimize the management of your orders
If you want to succeed on Cdiscount, you need to have an excellent customer service.
For this, you will need:
Sellermania, Cdiscount marketplace integrator
The Sellermania e-commerce feed management solution, a feed aggregator and integrator specializing in marketplaces, is perfectly suited to management on Cdiscount. For example, the Cdiscount order management via Sellermania has several advantages:
Pro tip
 on Cdiscount:
Compatible with all Cdiscount deliveries
Several delivery modes are available on Cdiscount:
Standard
Express
Followed
Recommended
Delivered to your doorstep
Delivered to you
With installation
Pick up in store
Mondial Relay
Relay package
So Colissimo
etc.
Experience shows that the more compatible you are with the different delivery methods, the greater the turnover.
Sellermania is fully compatible with all those delivery methods.
The Sellermania software is completely interfaced with the CDiscount marketplace, and is used by hundreds of sellers to manager their Cdiscount business.
Pro tip on
 Cdiscount
:
Get great service
Sellermania has been a Cdiscount partner since Day 1 of the Cdiscount marketplace. We help sellers improve their CDiscount business by providing great software, but also great service. 
Our support team is available 7 days a week and 365 days to help you with the software.
You will of course have your own experience, but you will save a lot of time and money with better support.
Sellermania supports you for maximize your Marketplace sales potential on Cdiscount .
An account manager takes care of your start-up and launch under the best possible conditions. 7/7 support answers your questions and helps you when you need it.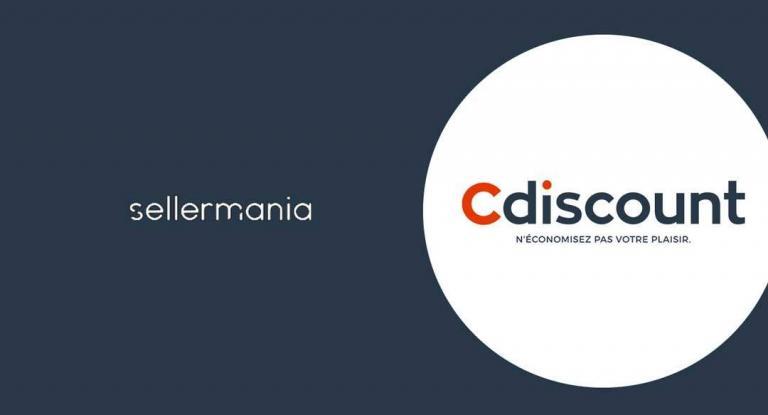 Pro tip on
Cdiscount
:
Set the right prices and win the "buy boxes"
On the marketplace Cdiscount, you have neither the time nor the room for mistakes.
You need a management system perfectly integrated with Cdiscount, in order to manage your marketplace sales activity as closely as possible, from A to Z:
Nos réponses d'experts à vos question sur la marketplace de Cdiscount
Sell on the Cdiscount Marketplace
On the Cdiscount site, the owner of a brand can list his produced accurately and completely . He can thus ensure that the products are represented as he wishes, in accordance with Branding .
To register his brand, the seller must check / ask beforehand for the creation of new product sheets, the addition of the brand in their register, by contacting them directly.
Note : Cdiscount restricts the sale of products of certain brands, depending on the category. (ex: Apple, Samsung and Huawei for telephony).
The list of brands is constantly evolving. We recommend that you check the list regularly.
Cdiscount offers the service CLogistics / FBC (Fulfilled by Cdiscount) that covers :
Storage of your items, differentiated by weight ( 30 kg)
Logistics allowing you to outsource your shipments (regardless of the origin of the order), as well as your after-sales service for all distribution questions
Logistics is a paid option, to be set up directly with Cdiscount.
To facilitate implementation and optimization, ask Sellermania for advice.
Cdiscount PRO allows you to sell your products to professional buyers.
You sell from the same back office Seller Zone on Cdiscount, but the offers are also published on the Marketplace web page reserved for professionals.
2 specificities of Cdiscount PRO:
PRO buyers will need an invoice provided by the seller
There is no withdrawal period for the professional client
Sellermania helps make more sales on the Cdiscount PRO marketplace
Sellermania allows you to publish on one, the other or both web pages (normal or PRO), and above all provides you with a tool for mass generation of customizable invoices, with sequenced number.
In addition we are specialized in integration and management of complex catalogs on marketplaces.
Launch your stores on Cdiscount, like CashConverters and mechanically increase your turnover.
In the Seller Zone , Cdiscount allows you to view the price of the best offer in the detailed sheet (" Commercial operations ").
It is possible to make the strategic choice of align your selling price with Cdiscount's suggestion .
Sellermania allows modify the prices of Marketplace offers , one by one and en masse , from our inventory to save time. Space market depth shows you the names of your competitors as well as the prices charged in order to always be competitive.
Marketplace expert, Sellermania has developed intelligent and automated pricing technology , Market First , the fastest on the market. Increase your sales while preserving your margins.
To request a demo, contact us!
Seller Zone subscription + Variable sales commission
Like most Marketplaces, Cdiscount applies a subscription of € 39 per month and a fee schedule that varies between 5% and 20% depending of product categories for sale and product states .
Cdiscount commission conditions on the total including tax
To note : the basis for calculating Cdiscount marketplaces commissions apply on amounts including tax sales including shipping costs. It is also important to note that Cdiscount's commissions apply in the case of canceled sales by the seller.
Seller Zone is the seller back office of the Cdiscount Marketplace .
From the Seller Zone interface , it is possible to :
Sell products on the Cdiscount marketplace and / or Cdiscount PRO
Manage orders Cdiscount
Provide after-sales service and communicate with buyers
Manage personal settings in the "My account" tab
Sellermania enables more sales on Seller Zone
Sellermania can help you optimize your time by allowing you to better sell your products , manage your orders and send e-mails to your buyers from a single platform for all your marketplaces.
Yes, Cdiscount offers payment in installments free of charge (4 installments to be precise) for Marketplaces orders.
At a purchase on the Cdiscount marketplace , the command includes a line " Payment facilities », This line corresponds to the amount of management fees collected by Cdiscount under payment management.
Cdiscount purchase fees or payment fees are billed to buyers
The payment facilities are the costs invoiced by Cdiscount to the buyer. These costs are paid at the same time as the amount of the order. + They correspond to the costs associated with the method of payment and the management of cash receipts.
Sales commission fees charged to sellers
The fees for payment in 4 installments without fees are the fees invoiced by Cdiscount to the seller .
They are deducted from payments like the commission and appear on the order as a second commission.
Sellermania allows professional sellers to be able to separate the costs of payment from the sale price to simplify management.

https://www.sellermania.com/vendre-sur-les-marketplaces/vendre-sur-cdiscount-marketplace/
On the marketplaces like Cdiscount , the richness of the product sheets directly impacts the conversion rate and so online sales .
To facilitate navigation on product sheets – regardless of marketplaces, including Cdiscount – Sellermania inventory proposes to consult the form linked to the product's EAN created on the marketplace.