boost your sales on the MARKETPLACE Darty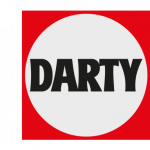 Increase your sales on DARTY
An emblematic French brand of household appliances, Darty opened its marketplace to enable professional sellers of niche categories to get closer to their buyers.
Before broaching the topic of the specificities of Darty, here are some tips from professionals to understand how Darty works.
Pro tip on selling and reselling: Be informative
Successful marketplace sales on Darty begin by providing details on your offer.
As with all marketplaces, there is specific information to provide, especially for refurbished offers. For Darty, this entails :
Mentioning your delivery time and method in the mandatory field "service 1"; If your comment takes up space, "service 2" is there for that (optional)
Adding the guarantee of your offer in the mandatory field "service 3"
Optional: Customize your seller comment in the free field "service 4" (information on the details of your offer, eg "supplied without controller")
Note: If you want to know if your products already exists in the catalog of Darty, you can send their support the list of your EAN (barcode).
Sellermania allows you to directly manage your orders from an online platform.
For example, when an order is placed on the marketplace, it goes back to our interface, which automatically returns the information -1 to the stock, to send information to all your online stocks on other marketplaces.
If you have an e-commerce site, we enable you to manage your stocks and your orders fully from through our platform (with module Prestashop or Magento).
Pro tip on Darty: Manage your inventory effectively
One of the pillars of online sales is to have an impeccable after-sales service. For this, you will need:
An optimized and ultra-efficient inventory management
A fast order processing that is well interfaced with your systems
A relevant referencing
Sellermania provides a tool to ensure the quality level demanded by Darty.
For example, order management via Sellermania:
allows a precise integration from your e-commerce site (with Prestashop or Magento module)
provides a complete online platform and detailed
Everything is centralized in Sellermania for you to complete the objectives given by Darty.
Pro tip on Darty: Keep an eye on your stocks
You need a management system fully interfaced with Darty, in order to manage your activity as closely as possible, from A to Z:
Intelligent stock management : automated decrement monitoring
Automated management of your orders
Speed-up updates to Darty
Sellermania allows you to fill in the mandatory and optional "services" for publication on Darty.
The delivery time and method
The guarantee of the article
The seller comment
Pro tip on Darty: Set the right price
Setting the best selling price on the Darty marketplace can be a challenge. Key elements to consider:
The purchasing price
The commissions of the marketplace
Your margin
The Shipping costs: to be configured on your MIRAKL Darty account
Your positioning in relation to the competition
Sellermania provides you with an automated pricing tool, Market First
You set your price points between which the calculated selling price will vary
And you set the pricing strategy to apply.
Once configured, Market First pricing will automatically recalculate the best prices for you, for all the inventory.
How Market First works ?
All sku in your inventory in stock are subjected to price calculation
Our system captures marketplace information (eg: competitors on Darty) based on the EAN
Frequent questions and answers about Darty Marketplace
Sell on Darty
This obviously depends on the complexity of what you want to do. 
If you start directly on marketplaces, there is no delay . From the moment your account is opened, and you have passed the step " Verification / KYC », You can start selling on most marketplaces like Amazon, Cdiscount, Fnac, Rakuten, eBay … For some marketplaces, you will need an interface via an integrator: La Redoute, Rueducommerce, Spartoo …
If you want to interface your website and manage it via flows, the easiest way is to go through an integrator. It will take time to integrate, aiming to adapt your feed to what is necessary to sell on marketplaces. The times for this stage range from 1 day to several weeks, sometimes several months. depending on the complexity of what you want to do, the quality of your catalog, your ability to export the mandatory attributes required by marketplaces.
Time to implementation of sales on marketplaces depends on several factors:
Depending on the marketplace chosen, the reactivity time can vary greatly
The complexity of your situation can be a source of time to anticipate
If you have a website with a product feed to distribute on marketplaces, you must already know if the item sheets are already created on the marketplaces, or if they will have to be created.
To check if your products are already referenced, all you have to do is look for the EAN code of your products on the marketplaces.  If you find them, it means that the item file is already referenced. Otherwise, it will have to be created.
If your products are already listed, it's easier, and in a few days your feed can be configured to be sent to marketplaces. The sale of your products on marketplaces can then go very fast.
Avec notre solution Sellermania, vous pouvez démarrer instantanément et en toute autonomie si vous êtes dans les cas les plus simples. Si vous avez besoin d'accompagnement et n'êtes pas certain de votre besoin, nos Account Managers sont là pour répondre à vos questions. Nous étudions votre projet, et vous accompagnons pendant toute la phase d'intégration, jusqu'à ce que vous soyez opérationnel sur les marketplaces. 
Darty offers a marketplace specializing in the sale of household appliances , electronic and cultural products .
Below is the list of authorized categories:
Large household appliances
Small appliance
Home maintenance and care
Beauty, fitness and health
IT and gaming
Telephony and connected objects
TV, video and home cinema, audio
Photo, camera, drone, photo prints
Audio, hi-fi, headphones
DIY, garden
Sports and hobbies
Furniture and bedding
Childcare, games and toys
Equipped kitchen
Yes, as a professional you can sell both new and reconditioned and used on the Darty Marketplace .
The degrees of states are limited compared to other marketplaces, there is only one state for each type:
Refurbished
Used – Good Condition
Note : As a used / refurbished seller, you are subject to VAT on margin. This consists of collecting VAT only on the margin made.

Accounting for VAT on margin is done in parallel with "classic" accounting, and recommends the mention "VAT on margin" on the invoice.
Sellermania is the only platform that allows you to choose the "VAT on margin" option for invoices for your reconditioned / used products, to be personalized directly in your Sellermania platform.
No . Darty is not a reseller of products put online by sellers but a marketplace where professional buyers and sellers meet.
On the other hand, among the sellers on the marketplace, there are partner sellers of the Fnac Darty Group:
Used Fnac
Darty
Used Darty
Mister Good Deal
No, Darty was acquired by Fnac in 2016.
The differences between Fnac and Darty:
These are 2 distinct marketplaces . If you are already selling on Fnac and you want to sell on Darty, then you must start the same procedure for creating an account as a new seller.
Product catalogs are not the same , that is to say that a product existing on Fnac, may not exist on Darty. If you sell a product X on Fnac and it does not exist on Darty, you will need to create the product sheet on Darty to be able to sell your item.
To sell on Darty, there are specific fields and mandatory to fill in (delivery time and method, warranty).
The common points between the Fnac and Darty Marketplaces:
The 2 marketplaces are part of the same entity, the Fnac-Darty Group, which brings together other marketplaces and brands: Mistergooddeal (2015, takeover by Darty), Vanden Borre (2016), WeFix (2018), Nature et Découvertes (2019 ).
The 2 marketplaces are systems operated (at least in part for Fnac) by MIRAKL technology. This back office system is used by several marketplaces (Rue du Commerce, Ubaldi, Intermarché, Truffaut, Metro, etc.), facilitating and standardizing the understanding of a marketplace seller account.
Sellermania is compatible with MIRAKL technology from Fnac and Darty
Our tool adapts to your activity and accommodates you in catalog management on all these Marketplaces, including Fnac and Darty.