boost your sales on the MARKETPLACE Darty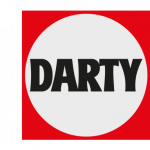 Increase your sales on DARTY
An emblematic French brand of household appliances, Darty opened its marketplace to enable professional sellers of niche categories to get closer to their buyers.
Before broaching the topic of the specificities of Darty, here are some tips from professionals to understand how Darty works.
Pro tip on selling and reselling: Be informative
Successful marketplace sales on Darty begin by providing details on your offer.
As with all marketplaces, there is specific information to provide, especially for refurbished offers. For Darty, this entails :
Mentioning your delivery time and method in the mandatory field "service 1"; If your comment takes up space, "service 2" is there for that (optional)
Adding the guarantee of your offer in the mandatory field "service 3"
Optional: Customize your seller comment in the free field "service 4" (information on the details of your offer, eg "supplied without controller")
Note: If you want to know if your products already exists in the catalog of Darty, you can send their support the list of your EAN (barcode).
Sellermania allows you to directly manage your orders from an online platform.
For example, when an order is placed on the marketplace, it goes back to our interface, which automatically returns the information -1 to the stock, to send information to all your online stocks on other marketplaces.
If you have an e-commerce site, we enable you to manage your stocks and your orders fully from through our platform (with module Prestashop or Magento).
Pro tip on Darty: Manage your inventory effectively
One of the pillars of online sales is to have an impeccable after-sales service. For this, you will need:
An optimized and ultra-efficient inventory management
A fast order processing that is well interfaced with your systems
A relevant referencing
Sellermania provides a tool to ensure the quality level demanded by Darty.
For example, order management via Sellermania:
allows a precise integration from your e-commerce site (with Prestashop or Magento module)
provides a complete online platform and detailed
Everything is centralized in Sellermania for you to complete the objectives given by Darty.
Pro tip on Darty: Keep an eye on your stocks
You need a management system fully interfaced with Darty, in order to manage your activity as closely as possible, from A to Z:
Intelligent stock management : automated decrement monitoring
Automated management of your orders
Speed-up updates to Darty
Sellermania allows you to fill in the mandatory and optional "services" for publication on Darty.
The delivery time and method
The guarantee of the article
The seller comment
Pro tip on Darty: Set the right price
Setting the best selling price on the Darty marketplace can be a challenge. Key elements to consider:
The purchasing price
The commissions of the marketplace
Your margin
The Shipping costs: to be configured on your MIRAKL Darty account
Your positioning in relation to the competition
Sellermania provides you with an automated pricing tool, Market First
You set your price points between which the calculated selling price will vary
And you set the pricing strategy to apply.
Once configured, Market First pricing will automatically recalculate the best prices for you, for all the inventory.
How Market First works ?
All sku in your inventory in stock are subjected to price calculation
Our system captures marketplace information (eg: competitors on Darty) based on the EAN