Boost your sales on Fnac Marketplace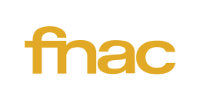 Why sell on FNAC Marketplace?
In 2009, ten years after the creation of its website, Fnac opened its marketplace reserved for professionals. Taking advantage of the notoriety of its brand, Fnac is taking a new major step forward. More than 2,000 sellers sell on the Fnac marketplace and achieve very good business performance.
The ball is on your court, if you want to take advantage of this commercial potential and develop your Marketplace sales on the Fnac site!
At least 2 reasons to sell on FNAC Marketplace:
1- Fnac provides with an access to a large volume of Internet business
Increase your turnover by selling on FNAC.com, a site ranked among the most visited by Internet users in France.
2- Fnac's brand image benefits its marketplace
FNAC Marketplace displays the identities of sellers / its professionals / them on its marketplace: you manage your reputation, you display your ratings, your sense of service.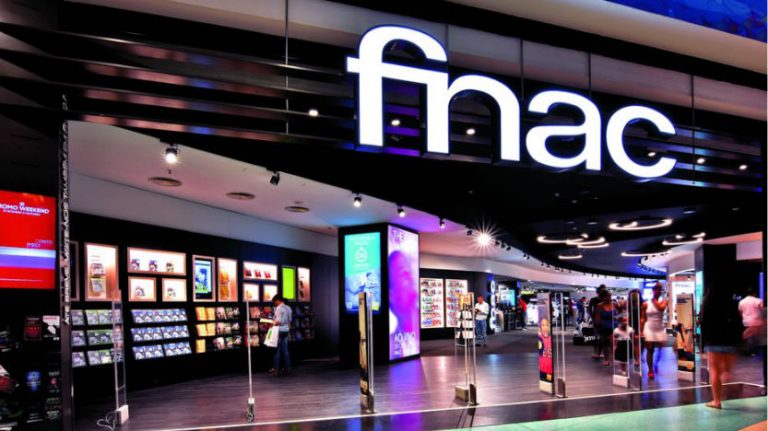 Sellermania, marketplace integrator of Fnac
Sellermania is perfectly interfaced with your account FNAC Marketplace and is one of Fnac's main marketplace feed managers. 
To list a few benefits, our software will help you :
Save time in managing your orders
Optimize your sales by maximizing your exposure on FNAC Marketplace
List your products according to all FNAC Marketplace standards thanks to the Mapper
Find out more about our features by completing the form opposite and we will get back to you.
The feed management solution Sellermania is fully compatible with Fnac.
A large variety of category available on Fnac.com 
The platform is known for its focus on cultural products. And along with Amazon and PriceMinister Rakuten, FNAC Marketplace is historically the site with the largest panel of cultural catalog. But in recent years, it has greatly diversified and allows sales in 18 different universes.
Fnac Marketplace is open to all professionals
FNAC Marketplace is for everyone, whether you are professionals, whether you want to sell new or used products. This openness translates into a very strong diversity.
A wide variety of product categories on Fnac Marketplace
Sell on FNAC Marketplace, the FNAC.com marketplace
FNAC Marketplace is a real Ali Baba cave, featuring well-known product categories such as books, CDs, DVDs, blu ray, hi-fi and computers, but also more original categories, real opportunities to sell, let's mention these unsuspected areas  :
Large household appliances and small household appliances, accessories
Hi-Fi, high-tech
Musical instruments
Childcare
Office and office supplies
Astronomy
Clocks / watches
Goodies
Posters
Take advantage of the notoriety of Fnac.com to increase your sales on the Internet
The very strong notoriety of the private label ensures a traffic and a confidence of 1st choice. Fnac is in the top three marketplaces with eBay and Amazon. Your presence is essential there.
Frequent questions and answers about Fnac Marketplace
Sell on Fnac Marketplace
No minimum number of products is required for sell on marketplaces .
Some merchants start with a few products, others have hundreds of thousands. The main thing is, as in traditional distribution, to have references that sell, and attractive prices.
Sales via Marketplace can represent a huge and rapidly growing portion of a website's total sales.
According to FEVAD, marketplace sales represent 34% of the overall sales of sites that have it.
On Amazon, Marketplace sales in France would represent 70% of sales overall, a figure higher than the site average, which is around 60%. Some countries have been opened exclusively in "marketplace" mode, such as India, where 100% of Amazon sales are made by marketplace sellers.
On the seller side, the share that marketplaces represent in their activity can be very variable. Some companies sell exclusively on marketplaces and therefore achieve 100% of their turnover there (this is the case of Momox for example, a German company with more than € 100M in turnover on marketplaces). For others who have a website, it is not uncommon for marketplaces to represent 10 to 30% of their business volume.
This is certainly not a rule, as it will depend on the investment and strategy of each seller.
Selling costs on marketplaces of course vary according to the players who offer its sales functions.
Overall, most offer fixed fees that correspond to a monthly subscription and variable fees proportional to the number of products – the insertion fees – and the volume of sales.
Marketplaces subscription fees vary between € 30 and € 500 depending on the services included. It is therefore advisable to do your calculations well in order to optimize sales costs .
Depending on the sector, marketplace commissions also vary significantly.
Sellermania collected all of these sales costs on marketplaces in a dedicated file: commissions by marketplaces .
No, Darty was acquired by Fnac in 2016.
The differences between Fnac and Darty:
These are 2 distinct marketplaces . If you are already selling on Fnac and you want to sell on Darty, then you must start the same procedure for creating an account as a new seller.
Product catalogs are not the same , that is to say that a product existing on Fnac, may not exist on Darty. If you sell a product X on Fnac and it does not exist on Darty, you will need to create the product sheet on Darty to be able to sell your item.
To sell on Darty, there are specific fields and mandatory to fill in (delivery time and method, warranty).
The common points between the Fnac and Darty Marketplaces:
The 2 marketplaces are part of the same entity, the Fnac-Darty Group, which brings together other marketplaces and brands: Mistergooddeal (2015, takeover by Darty), Vanden Borre (2016), WeFix (2018), Nature et Découvertes (2019 ).
The 2 marketplaces are systems operated (at least in part for Fnac) by MIRAKL technology. This back office system is used by several marketplaces (Rue du Commerce, Ubaldi, Intermarché, Truffaut, Metro, etc.), facilitating and standardizing the understanding of a marketplace seller account.
Sellermania is compatible with MIRAKL technology from Fnac and Darty
Our tool adapts to your activity and accommodates you in catalog management on all these Marketplaces, including Fnac and Darty.
This obviously depends on the complexity of what you want to do. 
If you start directly on marketplaces, there is no delay . From the moment your account is opened, and you have passed the step " Verification / KYC », You can start selling on most marketplaces like Amazon, Cdiscount, Fnac, Rakuten, eBay … For some marketplaces, you will need an interface via an integrator: La Redoute, Rueducommerce, Spartoo …
If you want to interface your website and manage it via flows, the easiest way is to go through an integrator. It will take time to integrate, aiming to adapt your feed to what is necessary to sell on marketplaces. The times for this stage range from 1 day to several weeks, sometimes several months. depending on the complexity of what you want to do, the quality of your catalog, your ability to export the mandatory attributes required by marketplaces.
Time to implementation of sales on marketplaces depends on several factors:
Depending on the marketplace chosen, the reactivity time can vary greatly
The complexity of your situation can be a source of time to anticipate
If you have a website with a product feed to distribute on marketplaces, you must already know if the item sheets are already created on the marketplaces, or if they will have to be created.
To check if your products are already referenced, all you have to do is look for the EAN code of your products on the marketplaces.  If you find them, it means that the item file is already referenced. Otherwise, it will have to be created.
If your products are already listed, it's easier, and in a few days your feed can be configured to be sent to marketplaces. The sale of your products on marketplaces can then go very fast.
With our solution, you can start instantly and independently if you are in the more simple cases. If you need support and are not sure of your needs, our Account Managers are available to answer your questions. We will study your project, and support you throughout the integration phase, until you are operational on the marketplaces.