Sell better and more on eBay Marketplace
Do you want to increase your sales on the eBay marketplace?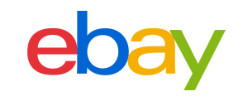 As one of the top marketplaces, eBay is a must have for any seller who wants to perform on marketplaces.
Sellermania facilitates your daily management of your offers:
Manage your eBay inventory, along with that of other marketplaces,
Centralize your eBay orders and gain time,
Manage your stocks efficiently and reduce errors
Connect your website to Sellermania, or use our API, or simply the Sellermania interface.
Tips for Selling Better on eBay: Understanding How eBay Works
On eBay, each seller has his own product page, for his own listing. 
This ensures full autonomy of the seller's listings, with his own image, description, attributes. It is also a good way of building a brand, with many possibilities to showcase the product and seller.
To create an offer on eBay , the EAN alone is not enough. You also need to provide a picture , a description , a category.
Aim at great customer service
Your customer service must be fast and flawless, and this thanks to:
Optimized and ultra-efficient inventory management
Fast order processing that is well interfaced with your systems
Optimized listing creation
Sellermania for order management
Centralize all your orders, received from your seller marketplaces accounts
Allows precise integration from your e-commerce site or product feed (with module Prestashop or Magento or API )
Provides a comprehensive online platform (order confirmation / cancellation, sending tracking numbers, etc.)
Sellermania provides a very efficient tool to ensure the quality level required by eBay.
The Sellermania platforms give full capability to manage eBay orders, along with the other marketplaces.
Centralized management of Marketplaces offers
The principle is simple: you connect your product feed to Sellermania, and Sellermania then ensures your listings are created on all marketplaces. This ensures full listing creation, with all required and mandatory attributes. 
Ebay for example requires item specific attributes for a number of categories. Configure those once in Sellermania, and they will be updated automatically later for your future items. 
Those attributes will usually be different on each marketplace. That's where Sellermania becomes most useful. One setup will enable you to create listings on multiple marketplaces automatically. 
Advice on how to sell better on eBay: Set up your sales policy manager
The sales policy manager is a setting tab on eBay.
This allows you to configure your upload information:
Delivery :

National / International,
Colissimo / Chronopost / DHL / Ecopli / Registered letter, …

Payment :

Bank transfer,
Bank check,
PayPal (for immediate purchases)…

Return :

National / international conditions,
Return within 14 days of receipt (minimum required)
When writing your policy in the manager, make sure you define International delivery to enhance your product exposure.
Sellermania is fully compatible with your eBay policy manager.
Note : Payment via PayPal allows online payment instantly and securely. Make sure that your PayPal account is well entered (same email address as the login on eBay).
Advice on how to sell better on eBay  : Manage your stocks finely
You need a management system perfectly integrated with eBay, in order to manage your activity as closely as possible, from A to Z  :
Intelligently manage your stocks 
Automate the management of your orders
Speed up stock and product updates to eBay
Sellermania centralizes your stock management for eBay and other marketplaces.
Anytime a sale is made, whether on eBay or another marketplace, Sellermania will adjust your stocks for you, and inform all other marketplaces.
This ensures you keep your stocks up to date.
It reduces errors, improves your marketplaces metrics, and saves you the time of manually managing this every day.
If you have an e-commerce site, you can connect your website to Sellermania directly. Your website sales will then also update your stocks in Sellermania, and keep your marketplaces up to date.
Everything is done in Sellermania so that you meet the objectives given by eBay.
Frequent questions and answers about eBay Marketplace
Sell on eBay
In the Sellermania inventory, when creating an offer, you have the option to select the eBay category corresponding to your product.
You can customize your eBay offer listing with the following elements to give more weight and better SEO:
The title (considering the number of characters and the search based on the keywords of the title)

Upload photos in the Sellermania database

Category / subcategory
For any account eBay , some criteria mean that you cannot put as many articles as you want on your account .
This is the eBay selling limit
It is not systematic on eBay seller accounts , but is applicable in the following cases:
Additional verification to control the products and certify the account (ex: PayPal Verified)

Restrictions on accessing options on eBay and conditions to be fulfilled (eg: limited auction, unavailable "ask the seller a question", sale blocked for a fixed period, registration for a minimum period – 90 days -, performance standards to be respected, etc.)

Limit applied to category (ex: perfumes are limited to 400 EUR of sale per week and a limit of 10 products / the categories 'vehicles' (except parts), 'real estate' and 'SMEs, artisans and farmers' are not subject to limitations )

Limit for certain items (ex: branded products)

"General" sales limit , capping the number of items in your account, which can be lifted
How to Understand the eBay "Item" Limit: In Stock Value
If you have a restriction or limit with ceiling , you have to contact eBay support to ask for the verification procedure and lift the possible limit on the number of objects, in order to be able to publish on your account.
In the case of the sales limit with ceiling, it is a monthly limit which takes into account 3 criteria , which blocks your account activity once one of the limits is reached:
The number of items sold (limit of units sold)

The number of advertisements in progress (limit on the value of the inventory in stock)

Turnover
With Sellermania, you can select which offers to publish and limit the quantities uploaded to meet your eBay ceiling, and continue to publish.
No , a seller can offer several other payment methods:
Bank check
Bank transfer
Payment during hand delivery
etc.
However, to sell professionally , it is strongly recommended to have a PayPal account for :
Allow immediate purchase for the buyer
Offer an additional payment method via PayPal (account to account, credit card)
Offers eBay Customer Guarantee, covering buyers if something goes wrong
Sellermania is compatible with eBay payment methods including PayPal, to allow you to manage your activity from a centralized platform.
The EAN being the bar code of the product offered for sale, it is used by marketplaces to allow identify a product in their catalog .
In order to standardize the practice of professional eBay selling and improve SEO , the EAN codes became mandatory in 2016, for new and refurbished products by the manufacturer. For existing offers, modification is possible directly on the online form.
In the case where no unique EAN code is associated with the object , you can select " Not applicable ", And this will be accepted as long as the" Not applicable "indication is relevant for the product type. If the information entered is verified as incorrect, this may result in the blocking or the deletion of your offer sheet.
With our Sellermania solution, your centralized inventory will also be up to standard to integrate both eBay and all the marketplaces you want to link if they have an EAN. Products without an EAN code are allowed to sell on eBay only.
Professional sellers on eBay.fr can publish their listings on other eBay platforms.
eBay.co.uk,
eBay.de,
eBay.ch,
eBay.it,
eBay.es,
eBay.nl,
eBay.be.
These variations are possible thanks to the European expansion program of WebInterpret (eBay external partner).
This allows you to benefit from:
Free translation offer sheets (for sheets with international delivery)
Updating and synchronizing your files on all European eBay sites
Converting sizes
Automatic sale offers sheets
International payments
For sell internationally on eBay , you must accept the international sales agreement ( Cross border Trade Agreement ).
As historically, eBay is a classifieds platform , the online catalog is very varied and brings together private and professional sellers , of new , of the occasion and reconditioned , of the Mark and handmade .
In fact, on eBay , some categories are more provided compared to the catalog of specialist marketplaces :
Pet Shop
Cameras and camcorders
Art and antiques
Household appliances
Creative hobby items
Baby items
Garden and patio items
Household items
Automobiles and motorcycles
Boats, sailing and boating
Jewelry and watches
Ceramics and glasses
Collections
DVDs and movie articles
Immovable
IT and networks
Musical instruments
Video games and consoles
Toys and games
Books, comics and magazines
Audio and video equipment
DIY material
Currencies
Music, CDs and vinyls
Parts and accessories for cars and motorcycles
SMEs, artisans and farmers
Beauty products, wellness and perfumes
Sports and vacation
Stamps
Telephony and mobility
Clothes and accessories
No , there are several formats for publishing your listings on eBay, which are divided into 2 types for prices (with variations):
Format Fixed price : immediate purchase, with direct offer option

Auction Format : single auction, with buy it now option, with or without reserve price
A Top Reliability seller take advantage of a increased visibility during a search on the eBay site. To obtain this badge, you must meet a number of conditions.
List of conditions published by eBay for Top Reliability sellers :
Your eBay account is dated more than 90 days and you live in France
You're a professional seller
You follow the eBay settlement
You count at least 100 transactions with French buyers in the last 12 months
You have a turnover of at least 1000 € over 12 months
Minimum 98% positive feedback
Maximum 2% of transactions with defaults , with at least five different buyers
Maximum 0.3% of disputes closed without resolution
The eBay catalog being very varied, there are many different states for offers , which depend on the category, such as the examples below (non-exhaustive list and subject to change):
New
New with tags
New without the packing
New with packaging
New with defects
Opportunity
Remanufactured
For spare parts / does not work
Abyss
Refurbished by the manufacturer
Refurbished by the seller
Ex: " Remanufactured "Is only applicable for the category" Automobile and motorcycle "and" Aviation parts> Rooms "
This obviously depends on the complexity of what you want to do. 
If you start directly on marketplaces, there is no delay . From the moment your account is opened, and you have passed the step " Verification / KYC », You can start selling on most marketplaces like Amazon, Cdiscount, Fnac, Rakuten, eBay … For some marketplaces, you will need an interface via an integrator: La Redoute, Rueducommerce, Spartoo …
If you want to interface your website and manage it via flows, the easiest way is to go through an integrator. It will take time to integrate, aiming to adapt your feed to what is necessary to sell on marketplaces. The times for this stage range from 1 day to several weeks, sometimes several months. depending on the complexity of what you want to do, the quality of your catalog, your ability to export the mandatory attributes required by marketplaces.
Time to implementation of sales on marketplaces depends on several factors:
Depending on the marketplace chosen, the reactivity time can vary greatly
The complexity of your situation can be a source of time to anticipate
If you have a website with a product feed to distribute on marketplaces, you must already know if the item sheets are already created on the marketplaces, or if they will have to be created.
To check if your products are already referenced, all you have to do is look for the EAN code of your products on the marketplaces.  If you find them, it means that the item file is already referenced. Otherwise, it will have to be created.
If your products are already listed, it's easier, and in a few days your feed can be configured to be sent to marketplaces. The sale of your products on marketplaces can then go very fast.
With our solution, you can start instantly and independently if you are in the more simple cases. If you need support and are not sure of your needs, our Account Managers are available to answer your questions. We will study your project, and support you throughout the integration phase, until you are operational on the marketplaces.