Sell better and more on eBay Marketplace
Do you want to increase your sales on the eBay marketplace?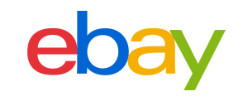 As one of the top marketplaces, eBay is a must have for any seller who wants to perform on marketplaces.
Sellermania facilitates your daily management of your offers:
Manage your eBay inventory, along with that of other marketplaces,
Centralize your eBay orders and gain time,
Manage your stocks efficiently and reduce errors
Connect your website to Sellermania, or use our API, or simply the Sellermania interface.
Tips for Selling Better on eBay: Understanding How eBay Works
On eBay, each seller has his own product page, for his own listing. 
This ensures full autonomy of the seller's listings, with his own image, description, attributes. It is also a good way of building a brand, with many possibilities to showcase the product and seller.
To create an offer on eBay , the EAN alone is not enough. You also need to provide a picture , a description , a category.
Aim at great customer service
Your customer service must be fast and flawless, and this thanks to:
Optimized and ultra-efficient inventory management
Fast order processing that is well interfaced with your systems
Optimized listing creation
Sellermania for order management
Centralize all your orders, received from your seller marketplaces accounts
Allows precise integration from your e-commerce site or product feed (with module Prestashop or Magento or API )
Provides a comprehensive online platform (order confirmation / cancellation, sending tracking numbers, etc.)
Sellermania provides a very efficient tool to ensure the quality level required by eBay.
The Sellermania platforms give full capability to manage eBay orders, along with the other marketplaces.
Centralized management of Marketplaces offers
The principle is simple: you connect your product feed to Sellermania, and Sellermania then ensures your listings are created on all marketplaces. This ensures full listing creation, with all required and mandatory attributes. 
Ebay for example requires item specific attributes for a number of categories. Configure those once in Sellermania, and they will be updated automatically later for your future items. 
Those attributes will usually be different on each marketplace. That's where Sellermania becomes most useful. One setup will enable you to create listings on multiple marketplaces automatically. 
Advice on how to sell better on eBay: Set up your sales policy manager
The sales policy manager is a setting tab on eBay.
This allows you to configure your upload information:
Delivery :

National / International,
Colissimo / Chronopost / DHL / Ecopli / Registered letter, …

Payment :

Bank transfer,
Bank check,
PayPal (for immediate purchases)…

Return :

National / international conditions,
Return within 14 days of receipt (minimum required)
When writing your policy in the manager, make sure you define International delivery to enhance your product exposure.
Sellermania is fully compatible with your eBay policy manager.
Note : Payment via PayPal allows online payment instantly and securely. Make sure that your PayPal account is well entered (same email address as the login on eBay).
Advice on how to sell better on eBay  : Manage your stocks finely
You need a management system perfectly integrated with eBay, in order to manage your activity as closely as possible, from A to Z  :
Intelligently manage your stocks 
Automate the management of your orders
Speed up stock and product updates to eBay
Sellermania centralizes your stock management for eBay and other marketplaces.
Anytime a sale is made, whether on eBay or another marketplace, Sellermania will adjust your stocks for you, and inform all other marketplaces.
This ensures you keep your stocks up to date.
It reduces errors, improves your marketplaces metrics, and saves you the time of manually managing this every day.
If you have an e-commerce site, you can connect your website to Sellermania directly. Your website sales will then also update your stocks in Sellermania, and keep your marketplaces up to date.
Everything is done in Sellermania so that you meet the objectives given by eBay.