How can to sell better on Conforama?
How can I sell better on Conforama?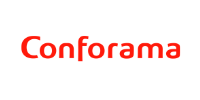 Do you want to increase your sales on the Conforama marketplace?
French marketplace specializing in home furnishings and appliances. It's possible to sell products for the home, including furniture, appliances, decoration, bedding and much more. 
Here are a few professional tips to help you understand how the Conforama marketplace works.
Using Sellermania to increase your sales at Conforama
Sellermania is compatible with the requirements of the Conforama marketplace. Our teams have worked together to develop a tool that enables sellers to publish your catalog, manage their orders and carry out repricing in one or more marketplaces.
Everything is done in Sellermania so that you can manage your inventory centrally.
Sellermania is the only flow manager that synchronizes stocks and optimizes prices.
Selling tips for Conforama: Required fields
As with all marketplaces, specific information is required. At Conforama, it's the country of shipment that's required, and you can fill in this information in bulk very easily in your Sellermania inventory.
With Sellermania, you can also benefit from a repricing tool on Conforama and over 40 Mirakl marketplaces: define your price bounds for each SKU, set your pricing strategy and automate the calculation. A repricing tool means you can quadruple your sales on the marketplace.
Tip for selling on Conforama: Be the first to create offers
Mirakl marketplaces are more recent than Amazon or eBay. Their catalog is logically less extensive. With the Smart Map tool, you can set up a product flow that creates ads in bulk. Be the first (and sometimes the only for a while) to sell new products at Conforama.
Sellermania provides a reliable marketplace flow manager to ensure the level of quality required by Conforama:
Manage your orders completely with your e-commerce site:
PrestaShop, Magento and API modules available
Access to a comprehensive online platform

(order confirmation/cancellation, sending tracking numbers, etc.)
You can also use our solution even if you don't have an e-commerce site. Thanks to our platform, you can easily sell on several marketplaces and bring your business together in a single interface.
Exclusive: Market First to get the Buy Box from the Conforama marketplace
Our platform is the only one with a pricing strategy to get the "buy box" on Conforama. Once set up, Market First pricing will automatically recalculate your prices to enable you to obtain the " buy box " for all your inventory, without compromising your profitability.