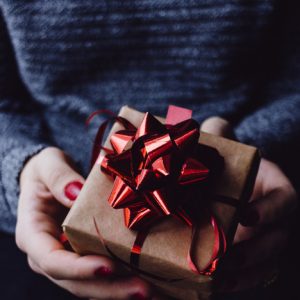 And why not really treat yourself… for an e-merchant, what could be better than to exceed your year-end objectives and take full advantage of the busy season?

On the marketplaces, it simply means winning the buy box.

The buy box is the Holy Grail of any seller on the marketplaces, it corresponds to the "add to cart" button and is "distributed" among the sellers, according to a certain number of criteria (See definition of the buy box and how to get it). The very good ones, get it almost every time, and the less good ones… never.
The difference? That's 400% more sales. So it's worth trying to get it.
At Sellermania, we have a secret weapon for that. Come on, not so secret, but it works well.
We integrate a repricing tool, Market First, to our flow management tool.
This repricing tool allows us to aim right to get the buy box, and to keep it, without sacrificing margin unnecessarily.
Here is how it works:
You set up your input stream, by connecting your Prestashop, Magento or other website. Or simply upload an Excel file with your product list. Instead of specifying one selling price, you specify 2 selling prices, which constitute your price tunnel, within which you want your price to evolve. This is a major point, because you don't want to sell too low and keep the margin. Also, you don't want to put any price "high", because that's the price you will sell at if there is no competition. Now, if you try to sell a coffee maker at 250 euros when it's really worth 45 euros … you won't fool anyone, and won't make the sale. So, stay correct and reasonable on your price tunnel.
Next, you will set up a pricing strategy. This is what determines your competitiveness in the market and allows you to price INTELLIGENTLY. Why? Because you want your prices to evolve differently in different scenarios, and, for example, to take into account a number of criteria other than the competitors' selling price. For example: what if the competition is not in Germany and has long delivery times? What if your products are "shipped by Amazon" while your competition is not?
In some cases, you have a competitive advantage, and it is in your interest to make the most of it. That's what Market First allows you to do. That's how you'll beat the competition by positioning yourself 1ct below when it makes sense to do so, and move up the price when you can afford it and still make the sale.
If you're still in doubt about the outcome, see how sellers with Market First performed during lockdown compared to others who didn't have it.
So, for Christmas, don't deny yourself anything, aim high and offer yourself the buy box 🙂
PS: we'll be happy to answer all your questions about Market First. Available for Amazon, Rakuten, Fnac, Darty, Backmarket, Cdiscount.