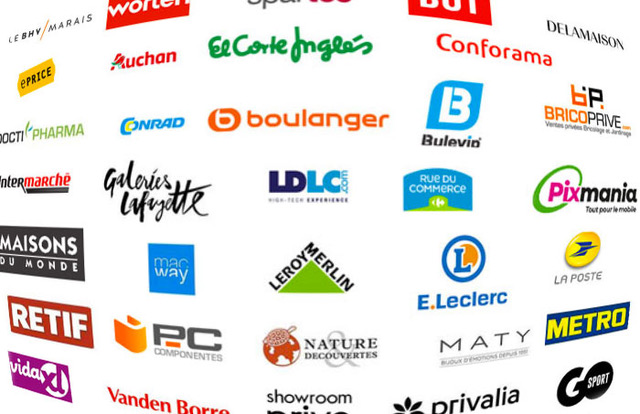 On the marketplaces, prices are always changing. Given the number of products and vendors, this is not surprising.
For years, it has been possible to change prices automatically according to the competition. On marketplaces, this is a practice used by the most experienced sellers, to get the buy box as often and as long as possible.
Sellers do this either by hand, watching for the slightest change, or by using software such as Sellermania.
This makes it possible to remain competitive and relevant on the marketplaces, within defined price limits, and according to an intelligent strategy.
This practice was carried out on 6 traditional marketplaces and it is now possible to take advantage of it on many other marketplaces: we are adding this functionality to 40 new marketplaces in the Mirakl range.
Sellermania is the only feed manager with native dynamic re-pricing.

You can use Sellermania to reprice the following marketplaces:
Amazon
Fnac
Darty
Rakuten
Back Market
Cdiscount
Alltricks
Animalis
Atlas4men
Auchan
BHV
Baker
BricoPrive
Bulevip
But
Conforama
Conrad
Delamaison
Doctipharma
ElCorteIngles
Eprice
Galleries Lafayette
GoSport
Greenweez
Intermarché
Laposte
LDLC
Leclerc
Leroy Merlin
Macway
MaisonsDuMonde
Maty
Metro
NatureEtDecouverte
PcComponentes
Pixmania
Privalia
Retif
RueDuCommerce
ShowroomPrive
Spartoo
Truffaut
Ubaldi
VandenBorre
VidaXL
Worten
How does it work?
When multiple sellers are listed on the same product listing, the re-pricing software automatically examines the competition and sets the best possible selling price according to your pricing strategy. When there is a lot of competition, the re-pricing software will lower the selling price until the lower price you have set. When there is less competition, it raises the price in order to gain margin.
What automatic re-pricing strategies are possible?
There are several strategies, you can automatically adjust your price up and down according to the level of competition: increase prices when competition is low and decrease them when it is high.
It is possible to put in place a strategy to :
get the buy boxes

change prices according to the condition of your offer and that of your competitors (new, second-hand, reconditioned, collector's items)
have different prices according to the marketplace
be the cheapest within the price limits
Dynamic re-pricing allows you to take your margins into account in an intelligent way.
It is also possible to exclude competitors according to their rating level, location, pro/non-pro status, to differentiate price limits by marketplaces or to send the price of a marketplace to another one. All this even internationally.
Isn't re-pricing the race to the bottom?
Sellermania's re-pricing is precisely designed to calibrate your prices intelligently: it works in both directions, upwards and downwards, taking into account the competition and many qualitative criteria other than price. Define your price points and strategy correctly, choose the products you want to re-price, ignore the others. You will make more sales, and also more margin on a number of products.
The re-pricer will raise prices where competition is weaker. You will then have the chance to sell products at much higher prices than you would have done naturally.
What is the impact of using a marketplace repricer?
Re-pricing has a huge impact on sales. Our research has shown that Our studies have shown that sellers with re-pricing make 4x more revenue than those without. .
Ask for a free demo
Adjust your prices in seconds and conquer the market.
Do not hesitate to contact us, we will be happy to give you a demo.