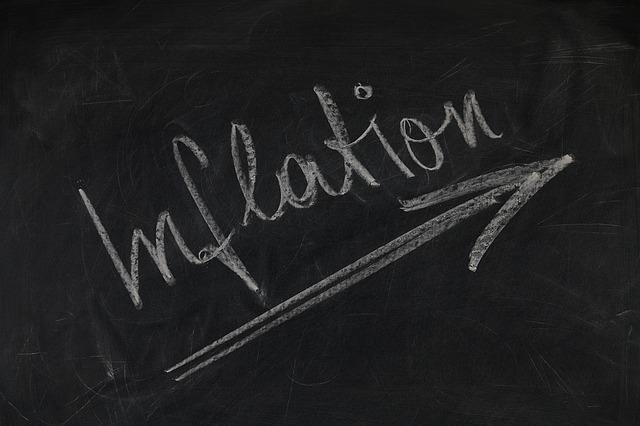 Inflation is back
For several months, everyone has been talking about it: inflation is back.
According to the latest figures from the German government, it is currently 7.3% (March 2022) and is the result of rising energy and oil prices, food and services. (DW)
This trend seems to be here to stay, since in the macroeconomic projections made by the government, forecasts inflation in 2022 to 6.1 % . (Reuters)
In our neighbouring countries, inflation is hitting even harder. Belgium currently has an inflation rate of 8.3% with an upward trend. In Luxembourg, it is 6.1% and in France with 4.5%. In macroeconomic projections of the Banque de France, the french average inflation in 2022 would be 3.7%, reaching 4% (or 4.4% in the worst projection). (Banque de France)
Inflation impacts negatively on the consumer behaviour
Inflation tends to cause a change in consumer purchasing behaviour: they tend to switch to cheaper products (local and foreign), take advantage of promotions, or substitute their products with other choices.
According to a survey conducted by Invibes Advertising in France, 71% of consumers think it will affect their purchasing power and 83% say it will affect their buying behaviour. These changes in behaviour are reflected for 58% by a postponement of non-priority purchases and for 55% by a reduction in consumption. (Ecommercemag) On a national level, we could see a negative impact on product categories that are not considered "basic needs": cultural products such as books, music, video games, high-tech, sports articles, leisure activities, etc.
On the marketplaces, almost all products are concerned. Does this mean that consumption on the marketplaces will fall?
This was not the case during the first lockdown. On the opposite, sales exploded in March-April 2020 (Lockdown: + 150% growth on marketplaces), with all physical shops closed to the public. A similar behaviour could be expected with the return of inflation, not because shops are closing, but because it is easier to save money on the Internet.
55% of French people believe that they will be able to compare prices of similar products more easily and 58% anticipate that online shopping will lead to savings. (Ecommercemag) A behaviour that should be favourable to marketplaces.
Foreign sellers and consumers importing from abroad should benefit most from inflation in Europe.
By raising local prices, inflation makes European products less attractive to foreign ones. With all due respect to ecology, it becomes all the more advantageous to buy a product that comes from the other side of the world and whose prices are pulled down, rather than buying a local product, which suffers a price increase made by inflation. Sellers who import from abroad can therefore be expected to be positively affected by inflation.
On Amazon's marketplace, 44% of sellers are Chinese (Marketplace pulse), a market share that has tended to decline in 2021, and may well increase again in 2022 with inflation.
The costs of all sellers will increase
The cost of buying products will increase for merchants, this is the first major and obvious impact of the return of inflation. This is the first major and obvious impact of the return of inflation, and it will have to be reflected in the final price.
The second major cost for sellers is the cost of transport, both "upstream transport" and "downstream transport" to buyers.
The Deutsche Post (DHL) increased their prices by 4.6% in the beginning of 2022 (DHL)
The French national post service La Poste increases its tariffs regularly, and the French private post service Colissimo tariff increased slightly in January, by 1.6%, a cost below inflation, but the decision to increase tariffs was taken in mid-2021, before the return of inflation and the war in Ukraine. It is likely that the next postal tariff review will be much higher.
Amazon has already announced a "fuel and inflation surcharge" of 4.3% for sellers using its "Fulfillment by Amazon" service from 12 May 2022. (Amazon)
For the time being, the marketplaces have not announced any inflation-related commission increases. 
Merchants, in order to protect their profit and business, will have to make their calculations and most likely reflect these cost increases in the price of their products.
Price increases have already started on the marketplaces
In the figures of our internal marketplaces reports, we already notice at Sellermania that some categories have seen their prices increase since the beginning of the year. This is the case for household items (+14%), kitchen items (+15%), DVDs (+6%) and computers (+9%). This is not the case for books (+0% but prices are kept fixed by the Lang Law), video games (-5%), music (-4%), high-tech (-4.4%) or used books.
How can you take advantage of this price increase?
Using a repricing tool does not only mean lowering prices! The whole point is to increase them when possible. 
This is what Market First, Sellermania's repricing tool, allows you to do, by adjusting prices upwards when the competition becomes scarcer or when prices rise.
The majority of Sellermania sellers adjust their selling prices according to the competition via Market First.
A strategy that worked for them during the lockdown! Read our article on this topic.
It is likely that we will see significant price volatility in the coming months.